Rarely does a gun from a new company appear and take the world by storm. Yet, at 2017's SHOT Show, the world couldn't get enough of the Hudson H9.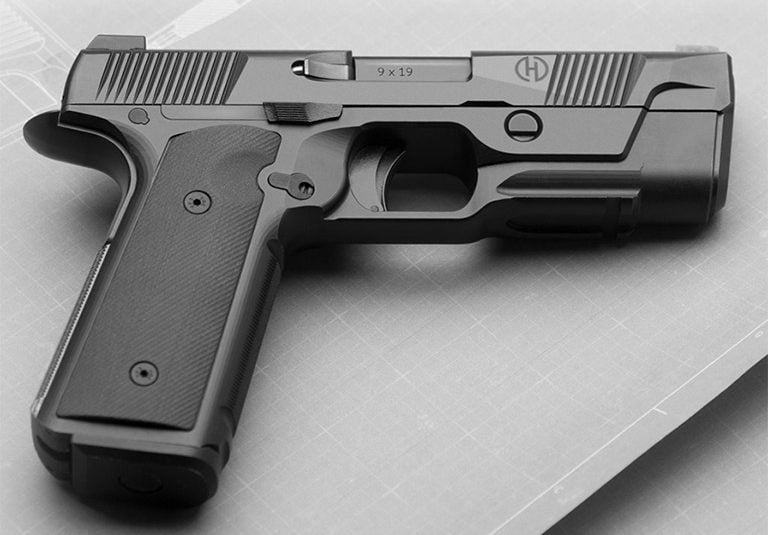 Small companies with small booths are always worth checking out, but the buzz around the H9 brought people from all over the show to this one little booth.
It was tough to just walk down the aisle, much less get hands-on with a Hudson H9.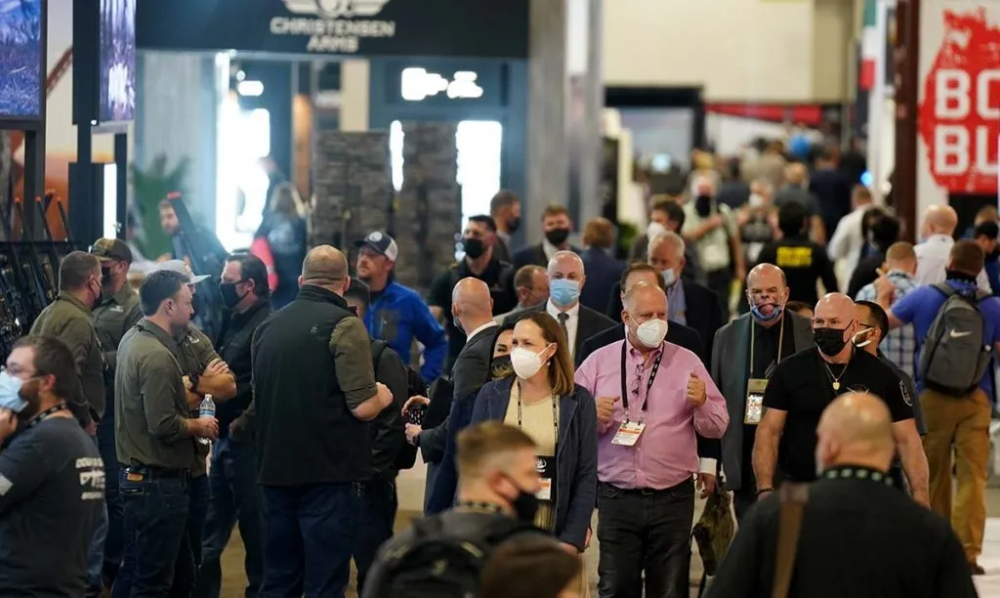 It became the darling of SHOT Show 2017, and that carried into 2018, but in 2018 things started to go south for Hudson.
So what happened to the Hudson H9? 
Table of Contents
Loading…
All About the Hudson H9 
The Hudson H9 looks pretty standard on paper as a striker-fired, double-stack 9mm. But a closer look shows the H9 wears a metal frame that's a little different…
A big bulge in front of the trigger guard holds the recoil spring, and it's sunk insanely low. This allows the shooter to have a higher grip. A higher grip allows for more control and helps fight recoil.
Bore axis is one of those things a lot of people give way more credence to than necessary. It rarely makes a difference unless you sink the bore axis super low, like the Chiappa Rhino, the Laugo Alien, and to an extent, the Hudson H9. 
Beyond the metal frame and cool recoil spring location, the gun was plenty modern. A 15-round magazine provided plenty of ammo. The straight-pull 1911 style trigger gives you a short and light trigger pull with a very positive reset.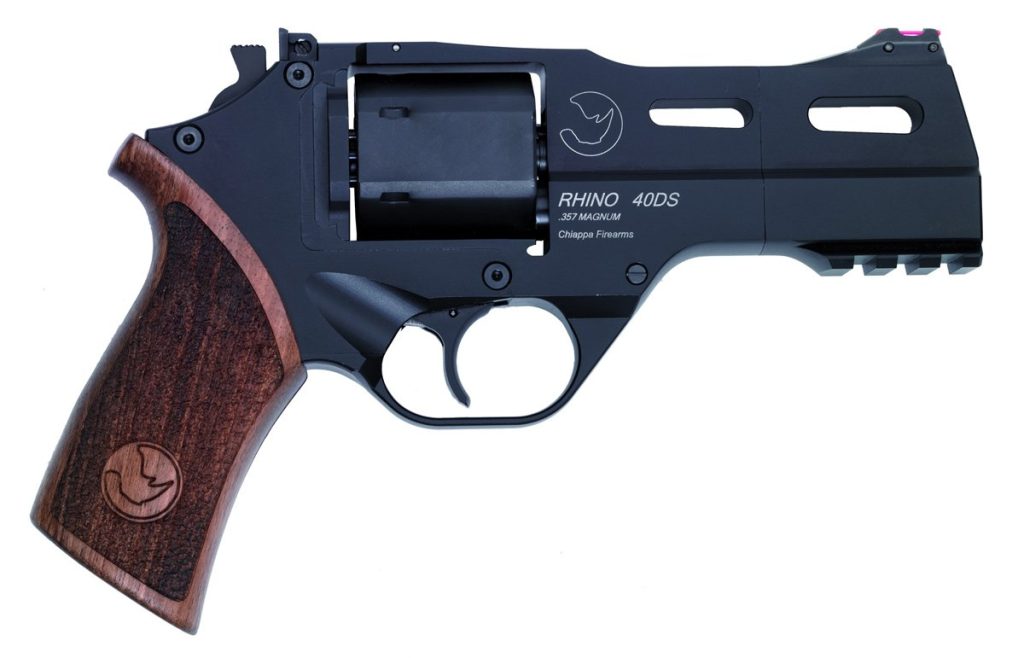 From a metal-framed firearm, the gun was fairly light, but not polymer frame light.
At 34 ounces, it's not quite light but lighter than the CZ-75 SP01 and the classic 1911. Like almost every gun produced post-1911, it uses a short recoil operation. 
How It Handled 
I never owned an H9, but I got my hands on one through a friend. He loved the gun, and so did I in my short period with it. A 34-ounce 9mm doesn't result in a whole lot of recoil, and the placement of the low recoil spring and high grip helped a lot. 
The weapon handles well. Its recoil felt very light, the trigger was amazing, and it's a gun you couldn't help but go fast with.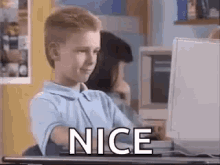 The big downside to me was accuracy. I seemed to hit low. Normally, I wouldn't blame the gun and accept my lack of skill. However, no other gun I've handled hit this low this consistently. 
Once you knew where the rounds would land, it was accurate enough to ring steel. The weapon was fun to shoot, but I couldn't be convinced to spend over a grand on one.
If I spent that much money, I could get a CZ Shadow and have an accurate, easy-handling gun. 
1249
at Primary Arms
Prices accurate at time of writing
View Details

1249
at Primary Arms

Primary Arms (See Price)
Sportsman's Warehouse (See Price)
Guns.com (See Price)
Prices accurate at time of writing
Available Coupons
25% off all OAKLEY products

– OAKLEY25


Copied!
Visit Merchant
Yet, they sold. In fact, they apparently sold a lot…at least at first.
By the beginning of 2018, the company introduced a new model — the Hudson H9A. ("A" standing for aluminum.) This model promised to be much lighter. 
People got excited, and the sales of the H9 slowed. In fact, they slowed a lot.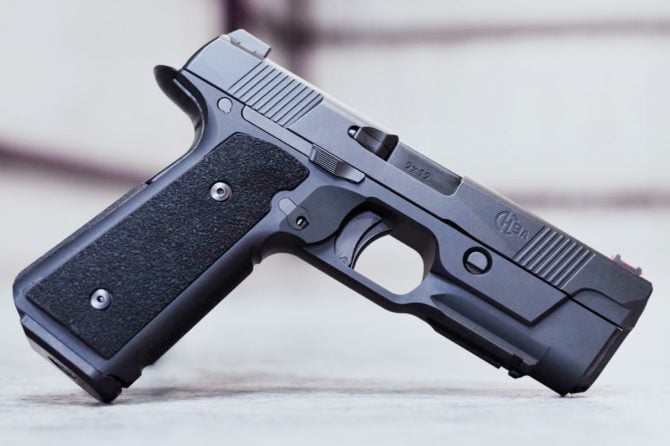 What Happened to The Hudson H9? 
The Hudson H9A happened. People were willing to wait, and big names talked about how much lighter and better the H9A would be. Sales of the H9 slumped. 
In August 2018, a company Hudson contracted to machine the part filed a lawsuit against Hudson. The company, Cambridge Valley Machining, alleged that Hudson had an unpaid balance of almost $400,000. 
They also wanted to be paid another $184,070 for parts that had been built but not delivered due to the outstanding balance. Also, the contract stipulated interest, and CVMI wanted lawyer fees, late fees, and more.  
In December of 2018, a court filing by Hudson accused CVMI of providing substandard parts. Hudson couldn't produce the H9, so they had cashflow issues. They also stated since the parts were inadequate, they were not obligated to pay for the parts. 
With all this occurring, Hudson was in a precarious spot when the guns started breaking. Apparently, the H9 had numerous durability issues, and Hudson couldn't replace or repair the guns being sent to them.
Owners began getting feisty.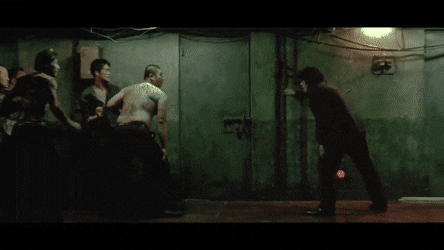 According to H9 owners, their emails and calls were going unanswered, and Hudson abandoned their social media pages. A number of people had sent their firearms back to Hudson for repairs and never heard back. 
Hudson was slated to appear at SHOT Show 2019, but an empty floor space sat where their booth should have been. That didn't bear well for owners, and shortly after, in mid-2019, Hudson filed for bankruptcy.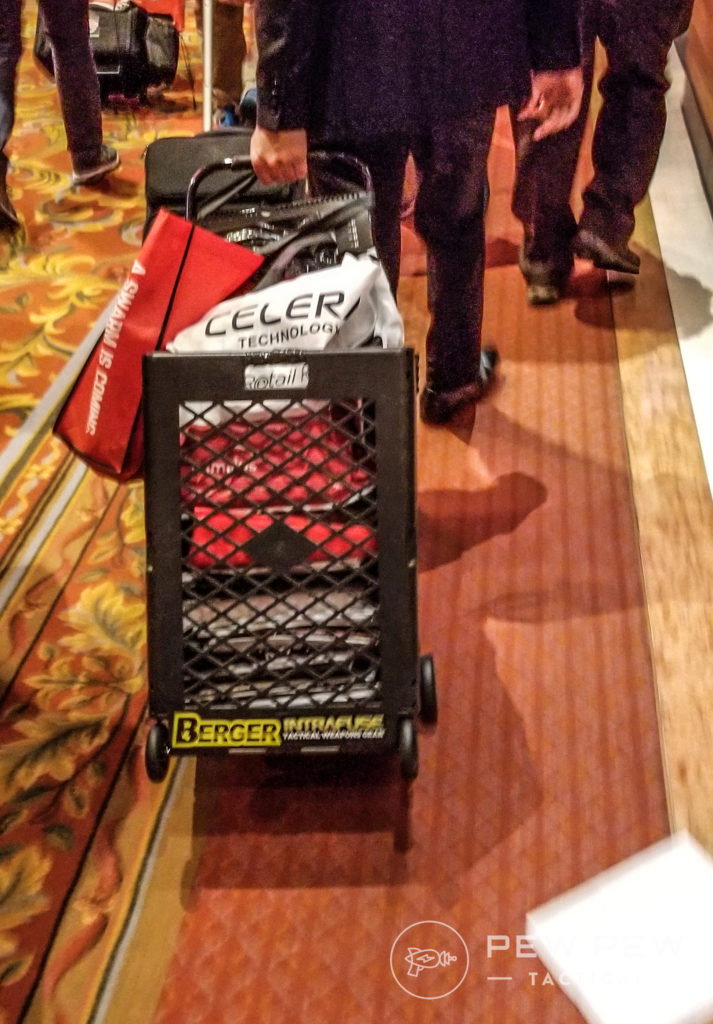 In those proceedings, it was discovered that 86 customer H9s were at Hudson and had been completely disassembled. Due to a lack of parts and safety concerns, they were stripped down to their core and sat as parts. 
Hudson cited the liability of sending an unsafe gun to customers as the reason why these had not been sent back to the owners.
As of this writing, it's unclear if the owners ever received their pistols. 
The Future of the H9? 
The Hudson H9 seems deadish.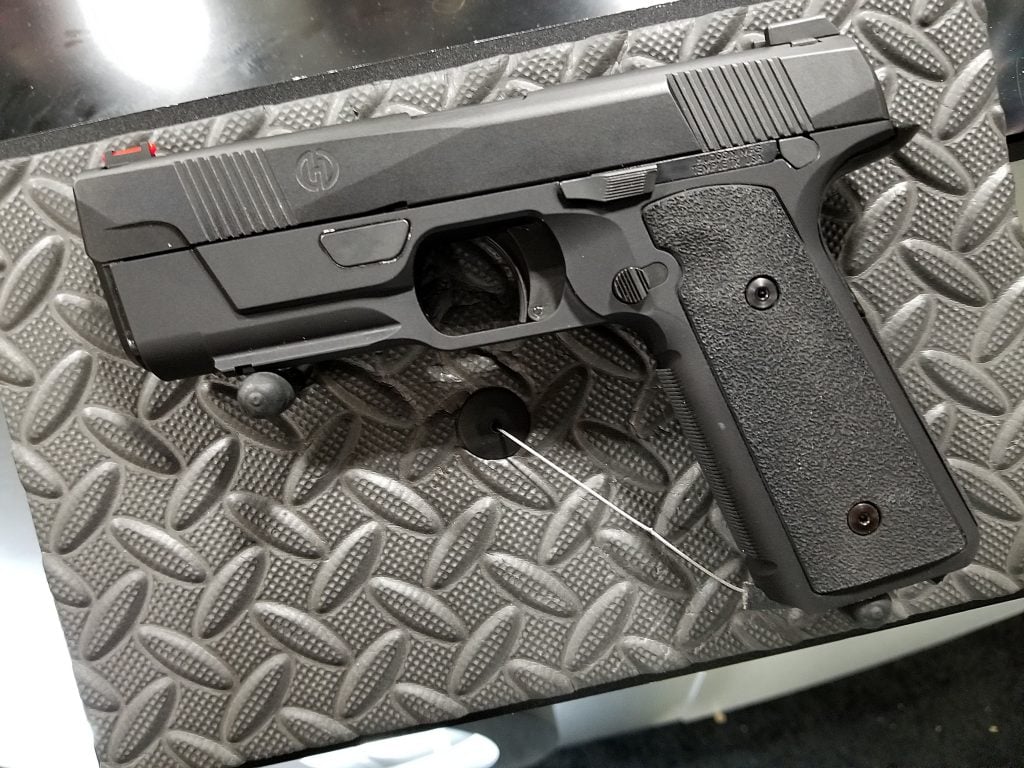 A year ago, Daniel Defense sent out a survey asking about interest in a potential pistol known as the H9A and H9P — P possibly standing for polymer. But we've heard nothing yet…
Did you ever get your hands on the Hudson H9? How was your experience with it? Tell us all about it in the comments below. This is a new series for PPT so be sure to also let us know if you'd like us to keep this going and check back next week for another What Happened.
The post What Happened to the Hudson H9? appeared first on Pew Pew Tactical.