Welcome to a weekly series here on Pew Pew Tactical dedicated to the gun news you need to know.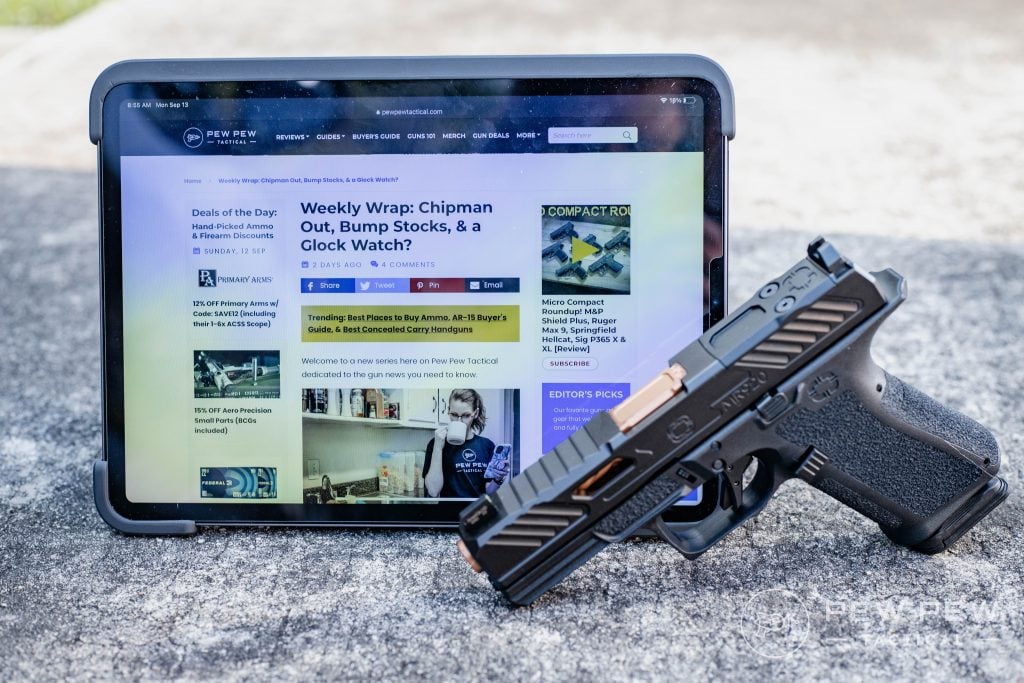 So, keep reading for this week's notable news headlines…
Table of Contents
Loading…
New York Politicians Nervous About Potential Supreme Court Ruling
With a ruling on New York's gun permitting system looming, state politicians say they are nervous the Supreme Court might overturn the law.
Mayor of New York City, Eric Adams, told reporters in a press conference earlier this week that the possibility of an overturn "keeps me up at night."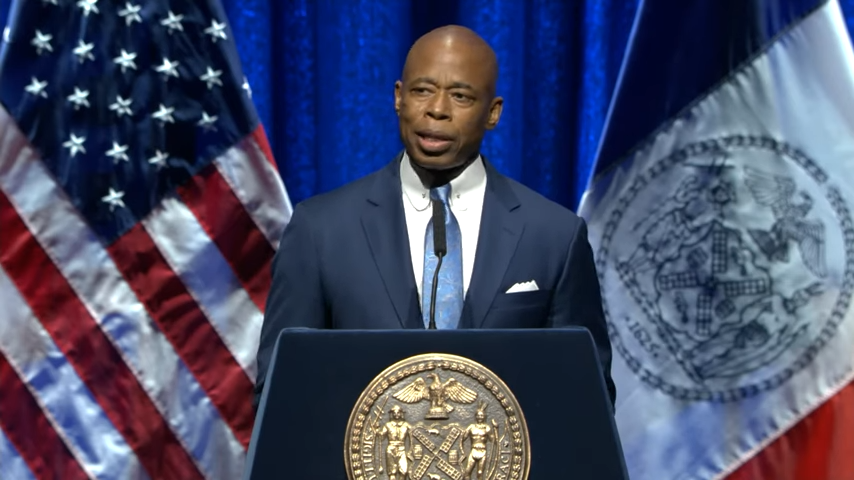 Likening the carrying of guns to "the wild, wild, west," Adams said the Supreme Court's decision is a "real concern," especially in light of recent mass shootings in Buffalo, New York, and Uvalde, Texas.
"If this right to carry goes through the Supreme Court and becomes the law of the land, can you imagine being on the 4 train with someone having a 9mm exposed? Everyone on the train is carrying? This is not the wild, wild west," he told reporters. "Those laws prevent these types of shootings from taking place."
As it stands, New York mandates that to carry outside of their homes, citizens must demonstrate "proper cause" or a special need to defend themselves with a gun. But New York State Rifle & Pistol Association, Inc. v. Bruen argues that licensed gun holders shouldn't have to prove the need to carry – that it's granted under the Second Amendment.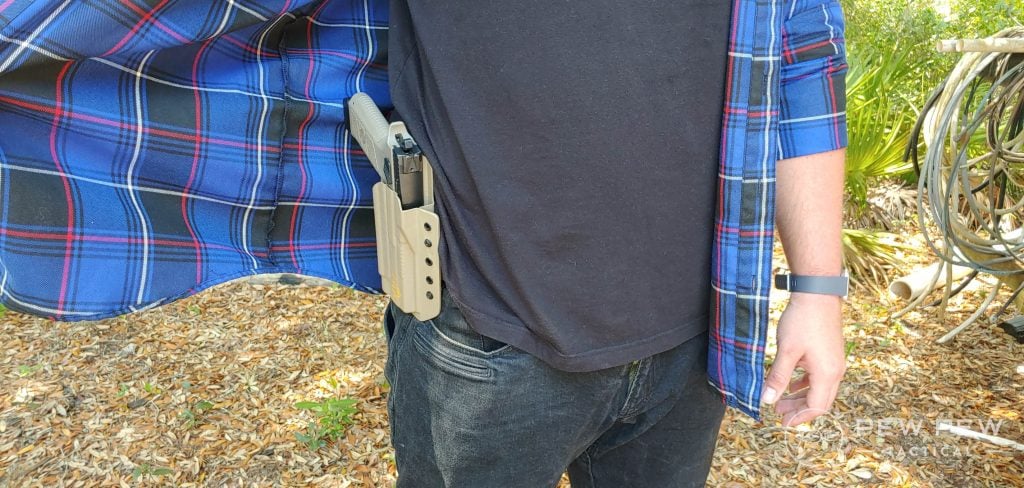 Whether the Supreme Court will uphold the state law or ultimately overturn it hangs in the balance, but legal scholars say a high court decision could come as early as next week.
Adams said his team is poised to consider other legislation if the current law is overturned.
"We're going to look at the ruling and see what powers we have and what are we going to need from our federal lawmakers to put laws in place that could prevent the Supreme Court ruling from impacting our cities," he said, adding that he also wants to join forces with other U.S. cities to combat guns.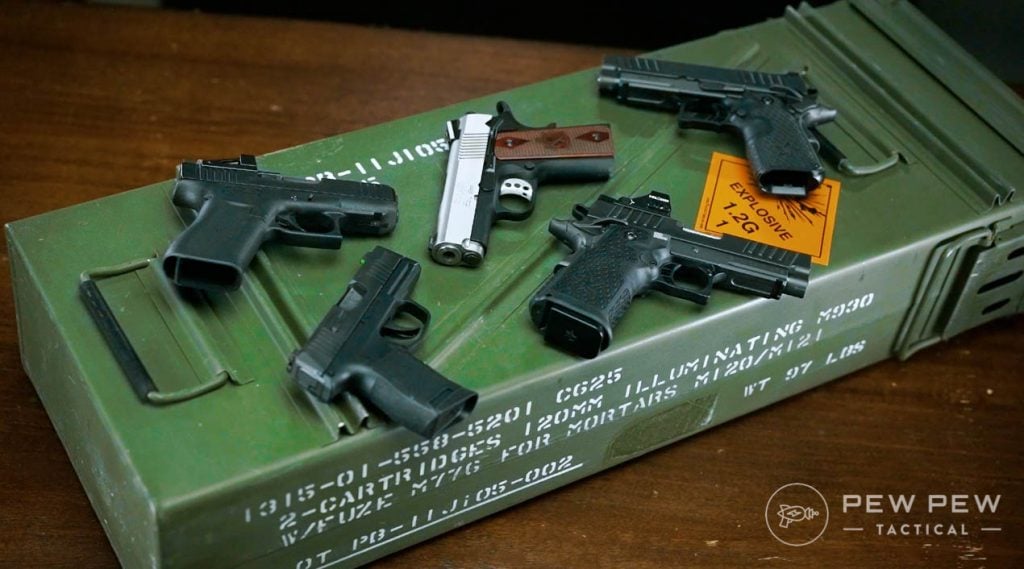 "We want to build up a task force across the country — Atlanta, Chicago, Detroit, St. Louis, New York, San Francisco, all of these places that are dealing with violence. And we want to put our legal minds together, come up with some real legislation on the federal level, our state level, and our city levels to get prepared for this."
According to Everytown for Gun Safety, roughly 25% of Americans live in "proper-cause" states.
Actor Matthew McConaughey Visits White House, Pushes for Stricter Gun Laws
Uvalde native Matthew McConaughey visited the White House this week, pushing for tighter gun control in the wake of a school shooting that left 21 people dead.
Calling for bipartisan action, McConaughey pushed the U.S. to enact mental healthcare reform and adopt stronger gun laws with harsher penalties for those who violate those laws.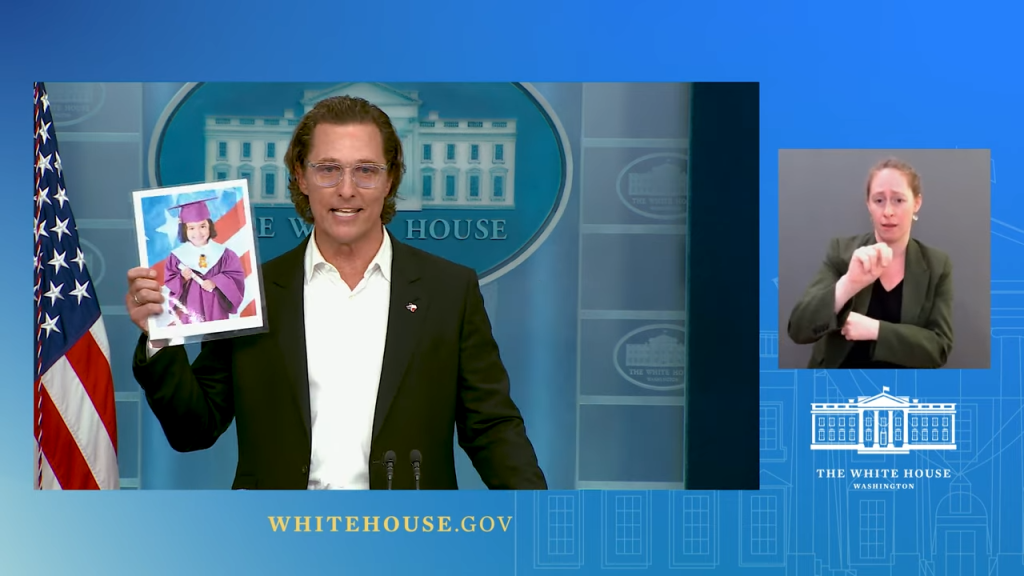 "We need to invest in mental healthcare. We need safer schools. We need to restrain sensationalized media coverage. We need to restore our family values. We need to restore our American values. And we need responsible gun ownership," he said during a press briefing from the White House.
Diving further into specifics, the actor encouraged politicians to adopt tougher stances on guns, suggesting avenues like a minimum purchase age and waiting periods.
"We need background checks. We need to raise the minimum age to purchase an AR-15 rifle to 21. We need a waiting period for those rifles. We need red-flag laws and consequences for those who abuse them."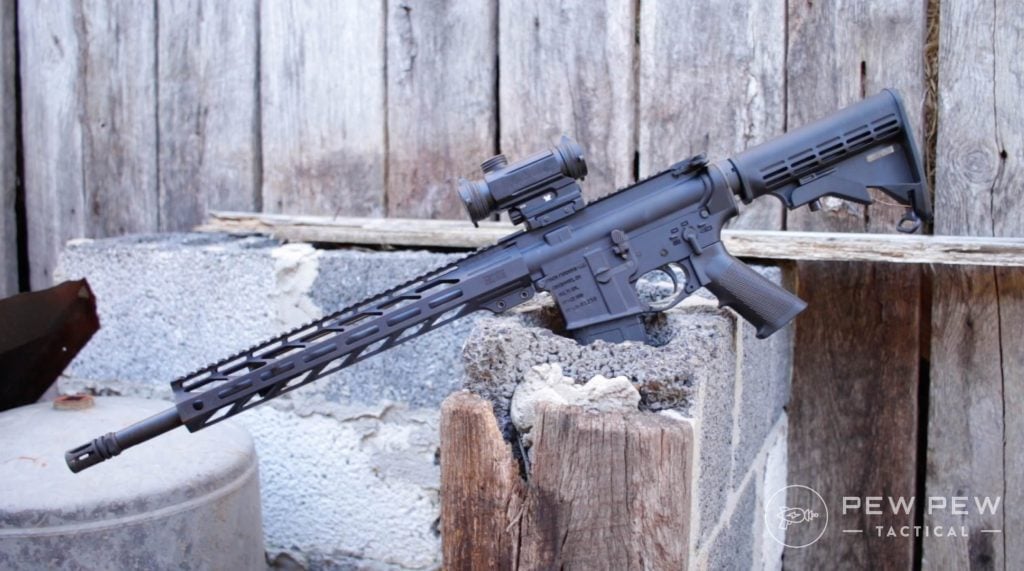 As he called for more action, McConaughey also appealed to responsible gun owners – calling on them to support the calls for measures to prevent gun violence.
"Responsible gun owners are fed up with the Second Amendment being abused and hijacked by some deranged individuals. These regulations are not a step back; they're a step forward for a civil society and the Second Amendment," he said.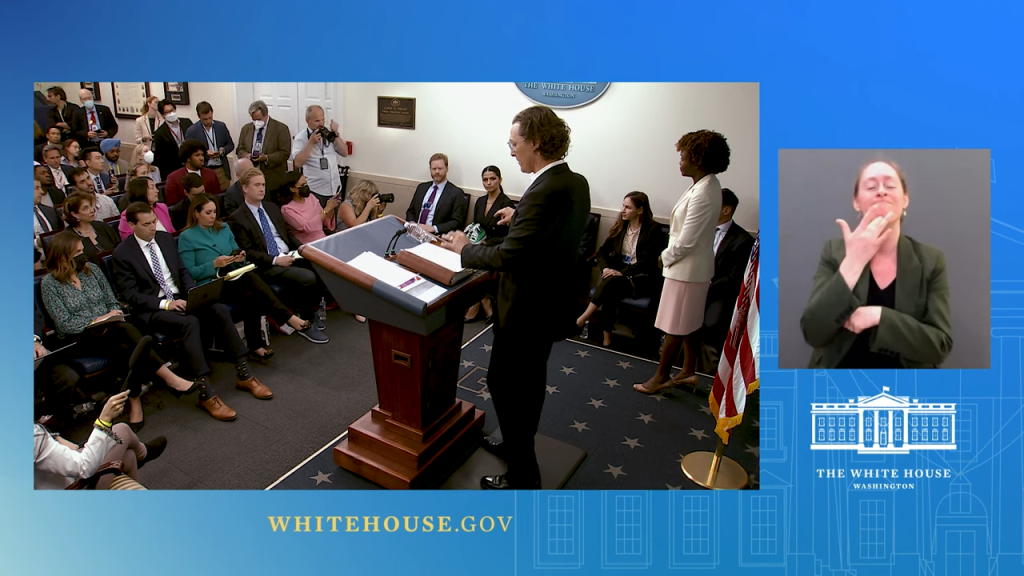 "Because we got a chance right now to reach for and to grasp a higher ground above our political affiliations, a chance to make a choice that does more than protect your party, a chance to make a choice that protects our country now and for the next generation."
Though McConaughey currently resides in Austin, Texas — 160 miles from Uvalde – the actor was born in Uvalde and spent several years of his youth in the small Texas town.
McConaughey said he arrived at the White House after meeting with families in Uvalde and failing to see action from U.S. politicians. Worth noting that Congress is looking into several gun measures – including an assault weapons ban similar to the 1994 ban – but their passing seems unlikely.
To watch the full press briefing, check out the video below.
Kids S.A.F.E. Foundation Launches Fundraiser for Teen Project
The Kids S.A.F.E. Foundation announced its 2022 fundraiser – Teen Project — dedicated to raising money to implement new pistol and rifle classes for teens.
This fundraiser will allow the nonprofit to upgrade riles currently used for classes as well as help with new teen rifle and pistol classes currently in development. The current goal is $20,000.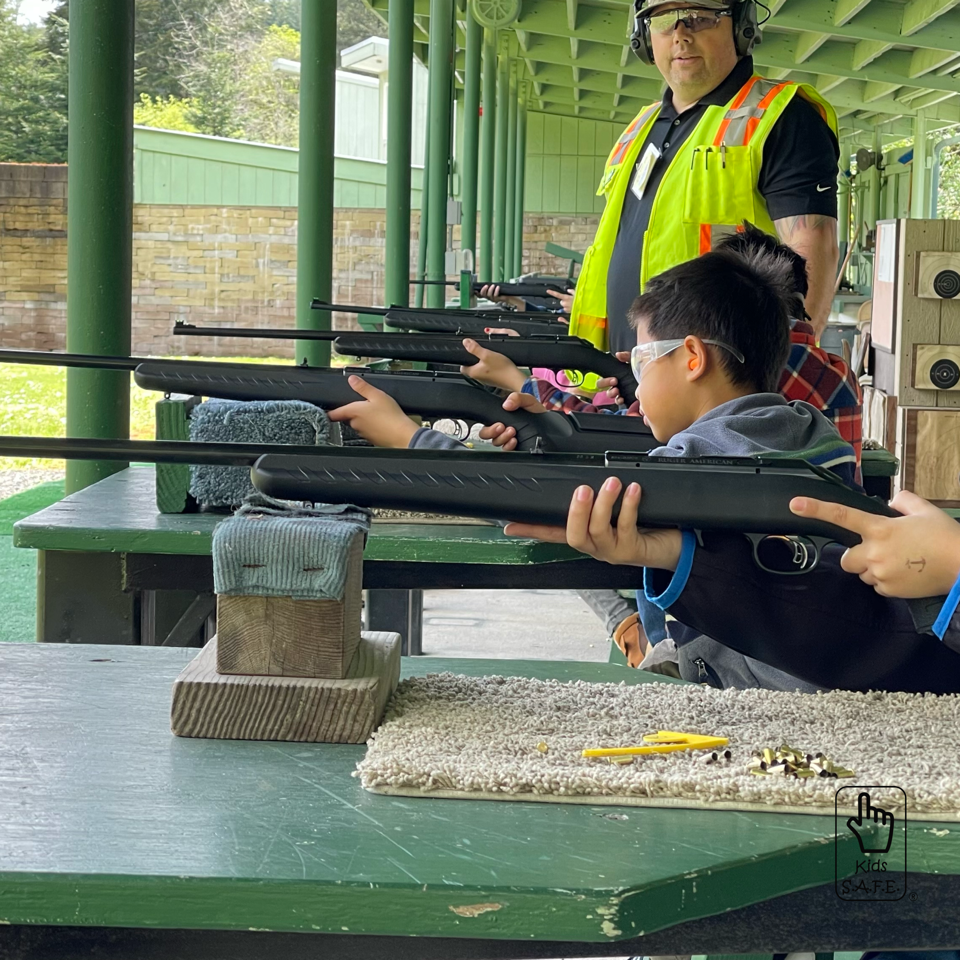 Kids S.A.F.E. founder Derek LeBlanc said the rifles the organization currently uses to teach gun safety are nearly six years old and are due for an upgrade.
"The rifles we use currently have been in service for nearly 6 years and it's time to upgrade as we continue to expand," LeBlanc said in a news release. "It is our goal to transfer the rifles we use currently to Hawaii for use with the KSF Hawaii chapter."
Kicking off the campaign, HUXWRX donated four RAD 22 suppressors.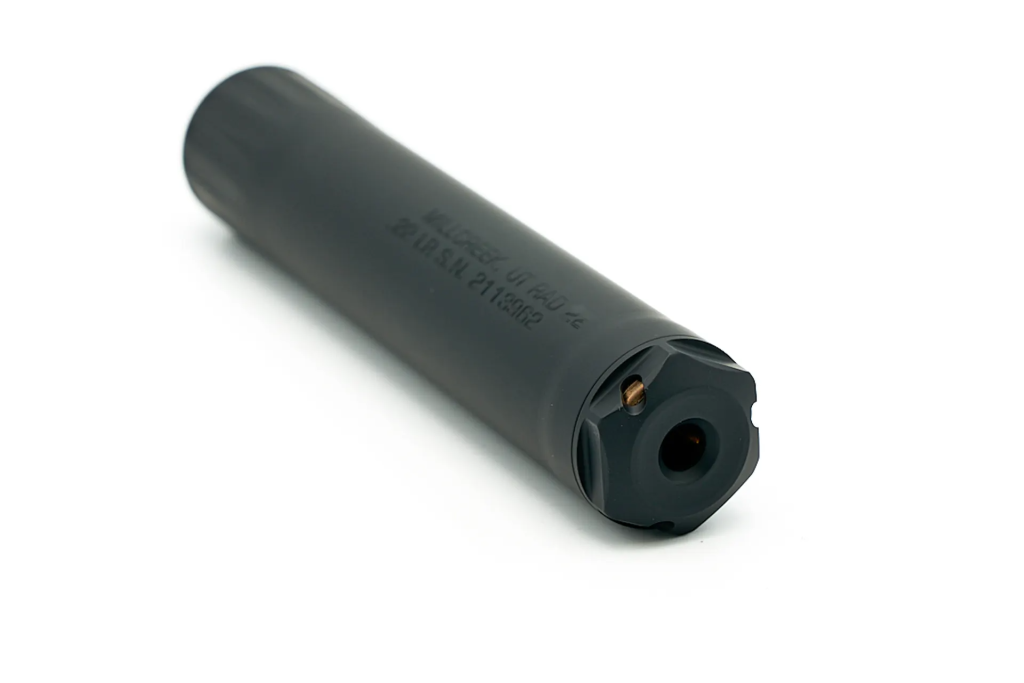 "The HUXWRX donation of their innovative and quality suppressors will help tremendously with the safety of the students, by helping to protect their hearing," LeBlanc explained. "This investment in the Kids S.A.F.E. Foundation will help give our organization the tools needed to continue to grow and reach more families. This donation shows great responsibility from a manufacturer by supporting a kids firearm safety organization."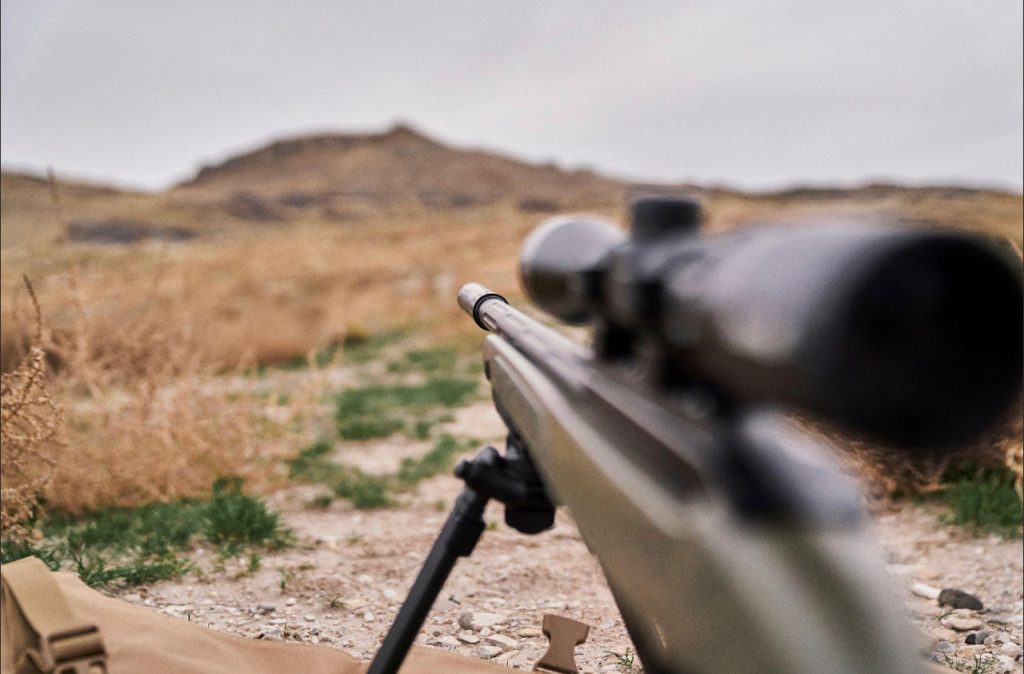 Kids S.A.F.E. was founded in 2016 to promote gun safety among minors through education. The group says it's reached over 25,000 kids in five states.
"We have taught [kids] life-saving skills on what to do if they ever encounter a firearm," the nonprofit says on its site. "Our firearm safety program is for all kids, not just the kids with firearms in their homes. Children can come in contact almost anywhere, their education is vital. ZERO firearm accidents is the only acceptable goal!!®"
To donate to the cause, head to the Kids S.A.F.E. Foundation Teen Project webpage.
Legal Petition Looks to Phase Out Lead Ammo at National Wildlife Refuges
A legal petition filed by the Center for Biological Diversity, Texas Physicians for Social Responsibility, and the Sierra Club appealed to the U.S. Department of the Interior to officially phase out the use of lead ammo and fishing tackle at all national wildlife refuges.
The petition points to a 2022 study that found bald and golden eagles are suffering from toxic levels of lead due to lead ammo.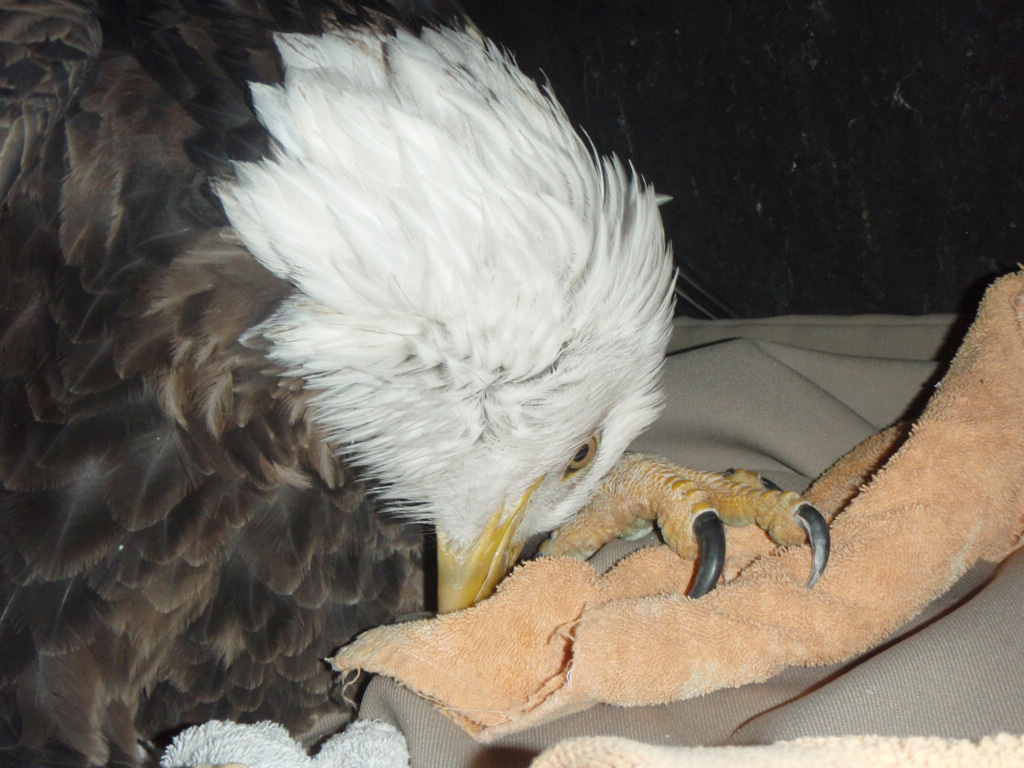 "The evidence is compelling that Secretary Haaland must take the commonsense step of phasing out toxic lead ammo and fishing tackle on our national wildlife refuges," Jonathan Evans, environmental health legal director at the Center for Biological Diversity, said in a press release.
"Switching to lead substitutes can stop the often slow, painful poisoning deaths of wildlife on refuges that are specifically established to protect them."
Lead ammo is already banned and has been since 1992 for hunting waterfowl, but it can be used for other hunting applications. The groups say this ammunition has led to the poisoning of over 130 different species of wildlife within the nation's refuges.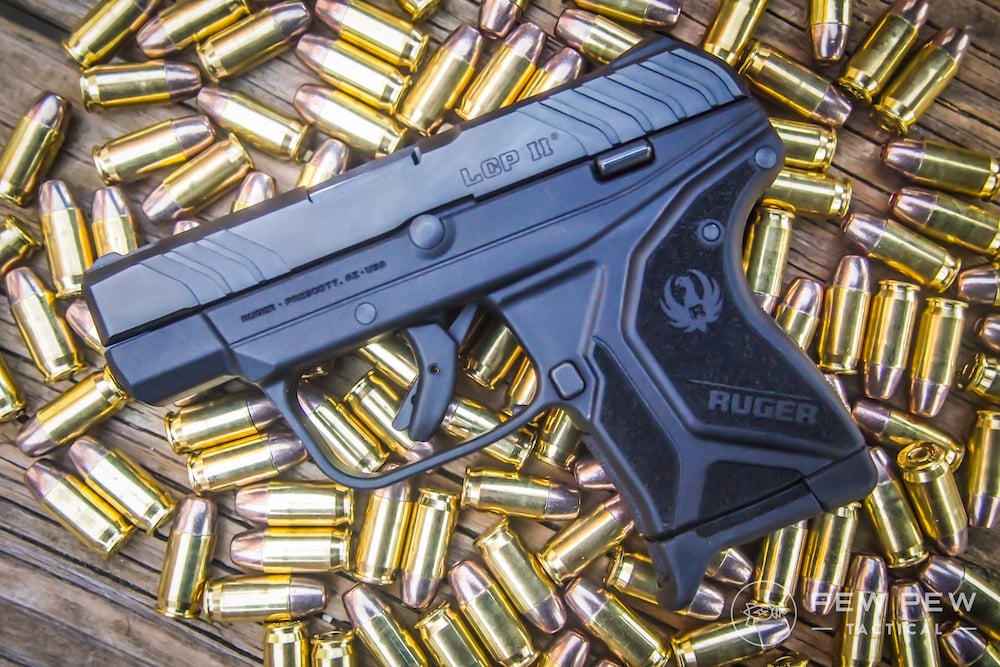 Proponents of the ban on lead ammo said lead ammo isn't just a problem for animals but also for humans who can inadvertently ingest lead particles from meat. Advocates point to other alternatives hunters can use that don't significantly impact wildlife or humans.
"There are safer, cost-effective alternatives available today to protect Texas families from lead-poisoned game," Rebecca Bernhardt, executive director of Texas Physicians for Social Responsibility, said in the press release.  
"Phasing out lead ammo and tackle promotes a healthy, toxic-free wildlife refuge system for everyone."
Worth noting that Sen. Tammy Duckworth (D-Ill.) proposed a federal bill banning lead ammo from national wildlife refuges in early May.
"There is no safe level of lead in our environment—not for humans or our wildlife," Duckworth said in a press release on her website.
"As we continue our ongoing work to remove lead pipes and reduce the risk of lead poisoning in our communities, I'm proud to introduce this legislation to help us protect water sources and innocent animals from lead poisoning too."
What do you think of the headlines above? Let us know in the comments. Also, catch up on other Weekly Wraps or news in our News Category.
The post Weekly Wrap: NY Nervous About Supreme Court Ruling & Actor Matthew McConaughey Pleads for Action on Guns appeared first on Pew Pew Tactical.