Welcome to a weekly series here on Pew Pew Tactical dedicated to the gun news you need to know.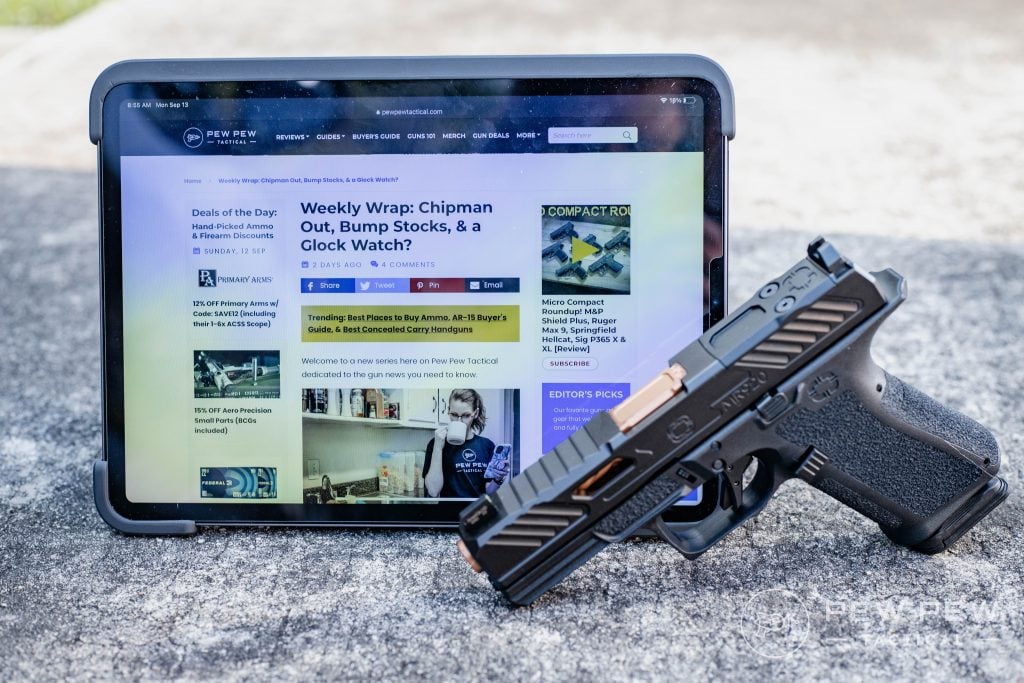 So, keep reading for this week's notable news headlines…
Table of Contents
Loading…
Biden Appoints New ATF Interim Director
President Biden appointed a new Interim Director to the Bureau of Alcohol, Tobacco, Firearms and Explosives while he works to get a more permanent selection in place.
According to a Department of Justice notice published last week, Biden tapped U.S. Attorney for Arizona Gary M. Restaino to act as Interim Director.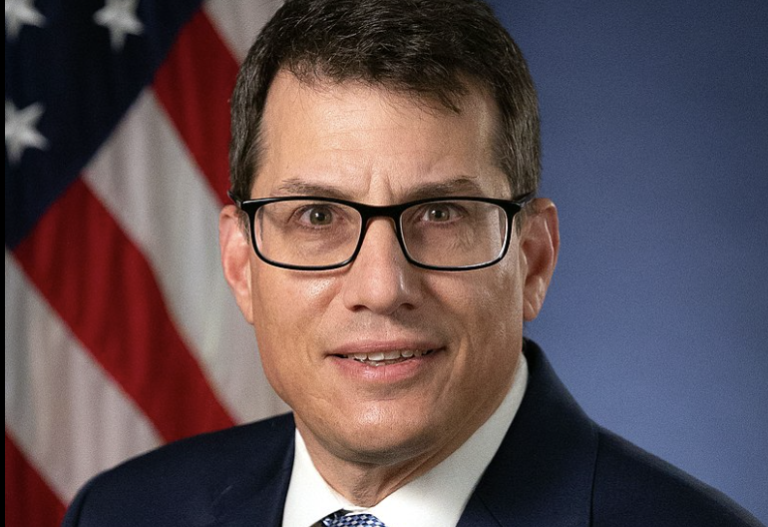 Using the Vacancies Reform Act, Restaino replaces current Acting Director Marvin Richardson, who will step down to serve as Deputy Director.
"After three decades of dedicated service, Deputy Director Marvin Richardson stepped up to lead ATF when he was needed the most, and under his leadership the brave professionals of ATF have worked tirelessly to protect our communities from violent crime and the scourge of gun violence," said Attorney General Merrick B. Garland.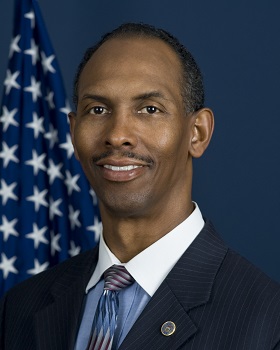 "We are extremely grateful that Marvin will continue his service to the Justice Department and our country as Deputy Director. We are also grateful for the leadership and commitment of Gary Restaino, a U.S. Attorney and career prosecutor who has served with the Department for nearly 20 years, as he takes on this new assignment as Acting Director of ATF."
Restaino received his J.D. from the University of Virginia School of Law in 1996 after pursuing his B.A. from Haverford College in 1990. Prior to becoming a federal prosecutor, he served as a civil rights lawyer at the Arizona Attorney General's Office. He has served as the U.S. Attorney for the District of Arizona since November 2021.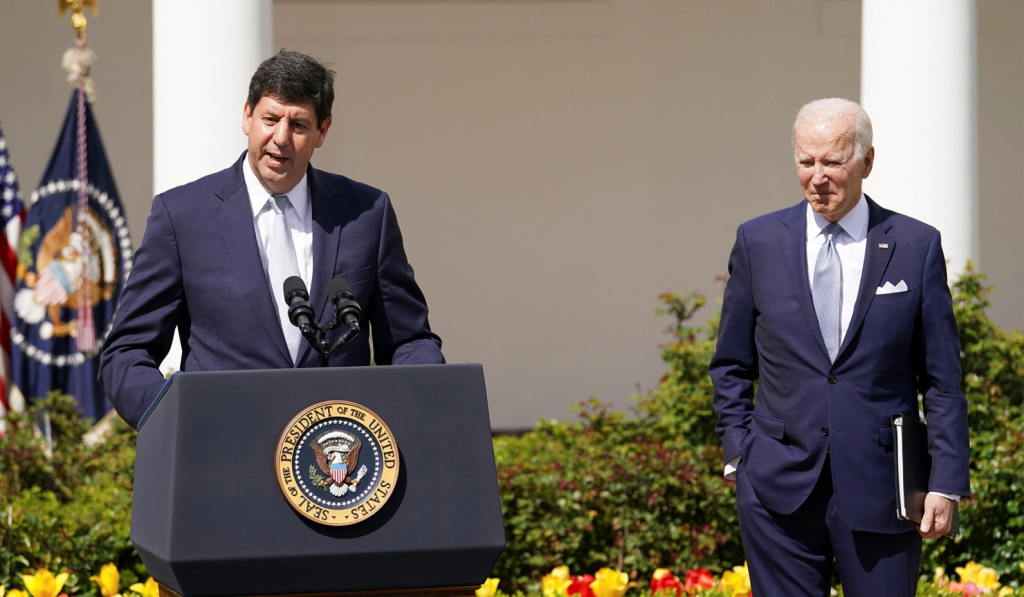 Restaino will serve as the Interim Director as Biden continues to push Steve Dettelbach as his pick for ATF Director. Biden introduced Dettelbach as his nominee during a Rose Garden address targeting 80% kits and receivers.
Winchester, FLIR secure Army Contracts
Olin-Winchester and FLIR both got the nod from the U.S. Army to supply goods to soldiers through new contracts.
Mississippi-based Winchester was awarded a $51 million contract to manufacture 5.56 NATO, 7.62 NATO, and .50 caliber ammo.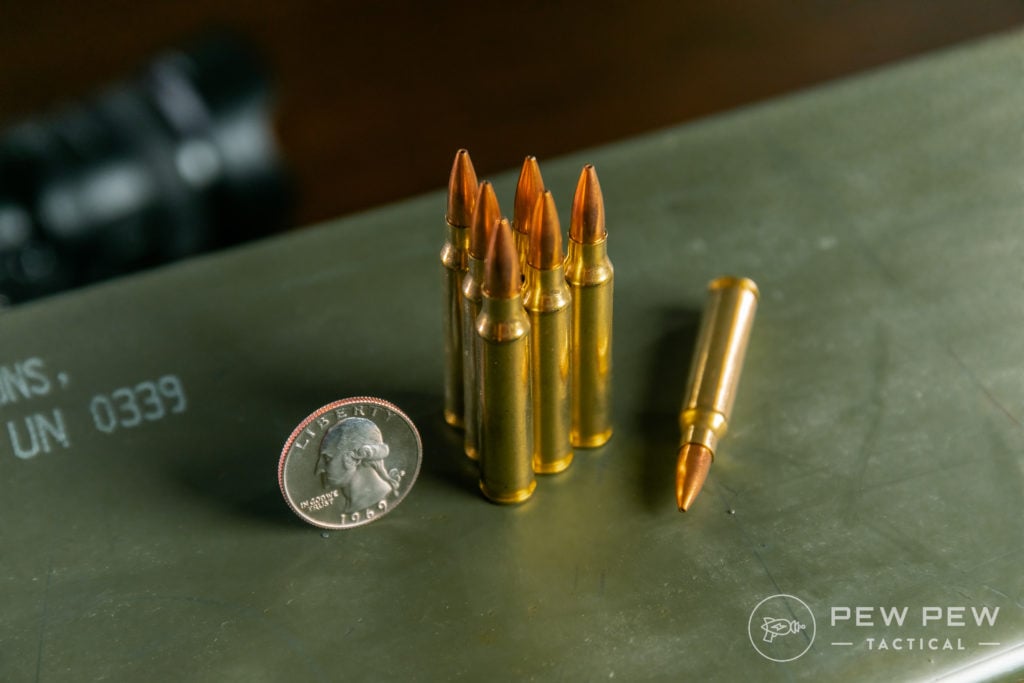 The ammo will make its way from Winchester's new plant in Oxford, Mississippi, with the project set to be completed by the end of Sept. 2023.
Winchester is no stranger to Army contracts. Guns.com reported the company was awarded a contract in 2016 for M1152 Ball, M1153 Special Purpose, and M1156 Drilled Dummy Inert. And in 2019, Winchester nabbed a contract to run the Army's Lake City plant and prep it for production of 6.8×51 – the chosen round of the NGSW.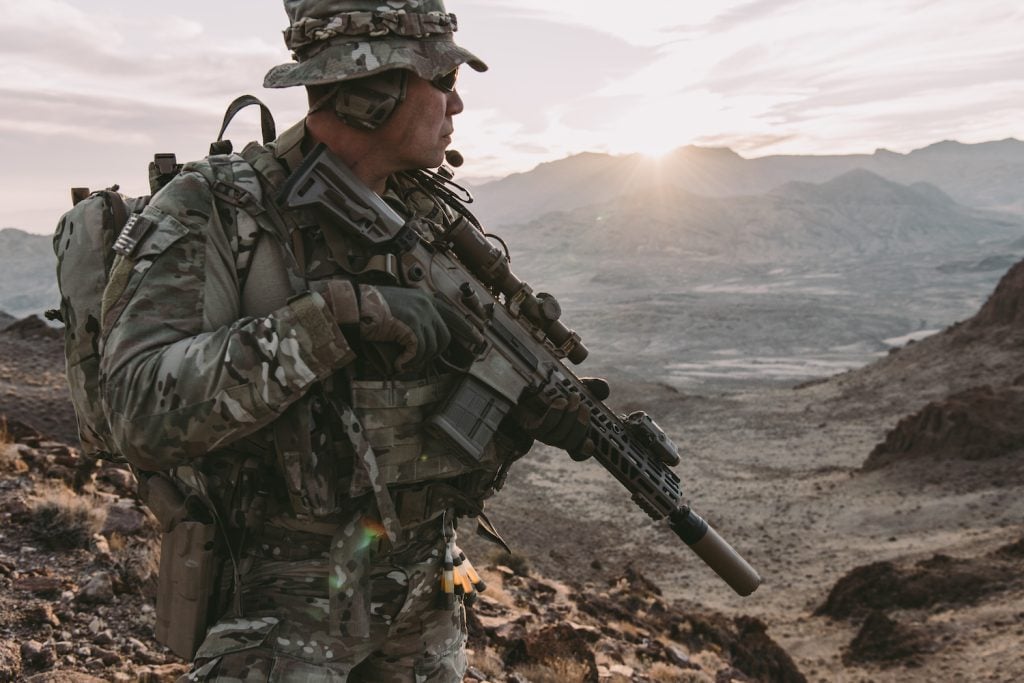 (Read more about the NGSW here!)
In addition to the Winchester contract, FLIR was also tapped to supply the U.S. Army with new advanced weapon sights.
The $500 million firm-fixed-price contract was awarded to Massachusetts-based FLIR for what was labeled as "Family of Weapon Sights – Individual."
According to the Army's Program Executive Office Soldier, the FWS-I allows soldiers to engage targets and conduct surveillance in a variety of lighting conditions.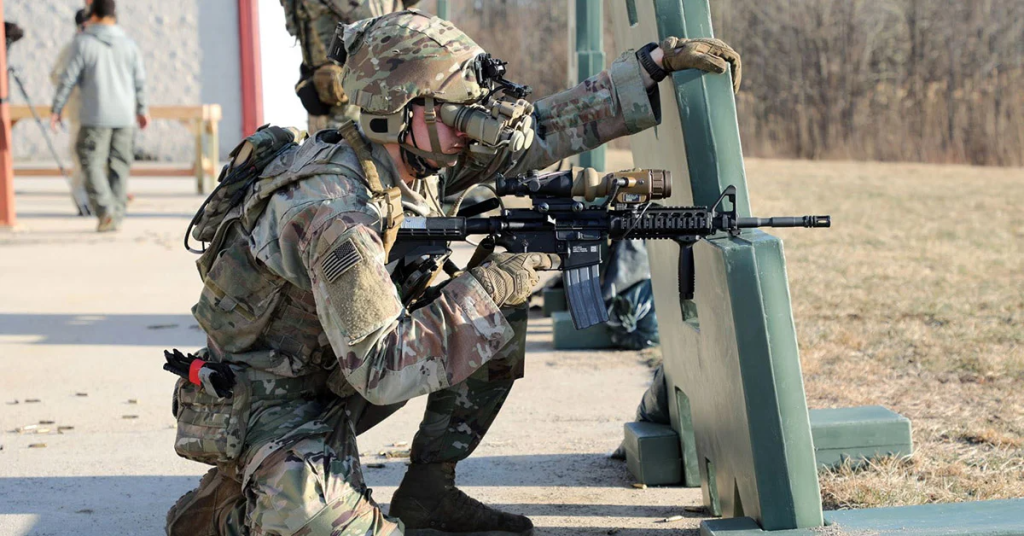 "FWS-I is a lightweight, battery-operated thermal imaging system for reconnaissance, surveillance, and target acquisition mounted on individual weapons," the Army's Program Executive Office Soldier posted.
"The FWS-I provides thermal imagery including a reticle boresighted to the host weapon (M4, Next Generation Squad Weapons, M249AR) in all battlefield conditions."
FLIR was acquired by Teledyne Technologies in 2021 and is well-known for its various infrared imaging products, including thermal cameras.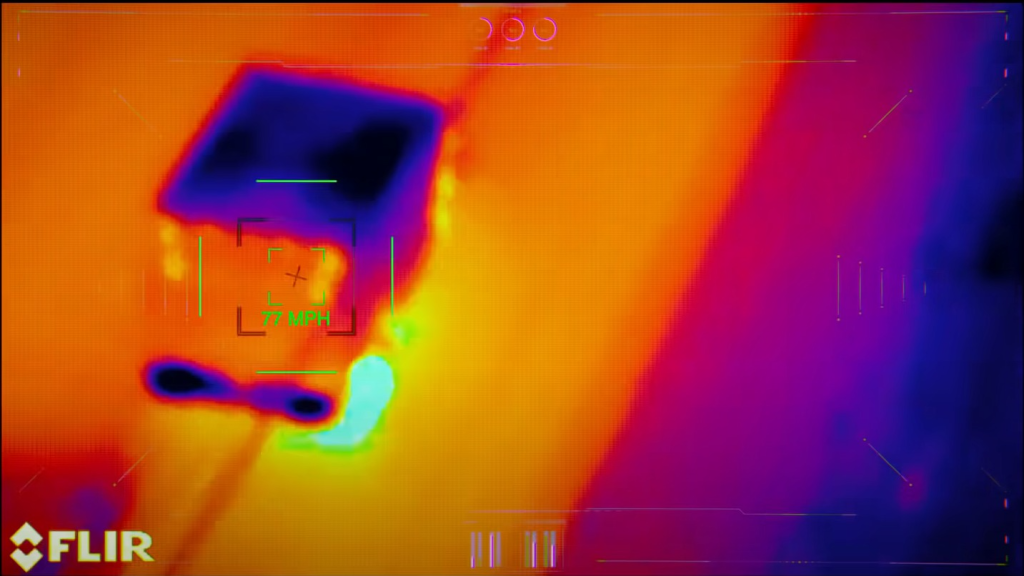 The company said its thrilled to now be able to offer products to frontline soldiers.
"We are very pleased to bring the Family of Weapon Sights-Individual's next-generation imaging technology to our soldiers on the ground, on the frontlines, where it's needed most," Robert Mehrabian, Chairman, President and Chief Executive Officer of Teledyne Technologies, said in a press release.
"This substantial program award is a milestone achievement for Teledyne FLIR and a testament to their leadership in thermal imaging for more than 40 years. We look forward to working with the U.S. Army to deliver these important systems to soldiers in the coming years."
Ammo Bound for Ukraine Won't Impact U.S. Stockpile
The Department of Defense says ammunition bound for Ukraine will not impact U.S. military stockpiles.
Speaking to lawmakers at the Senate defense appropriations committee hearing, U.S. Defense Secretary Llyod Austin said he would not allow stockpiles to fall below minimum levels.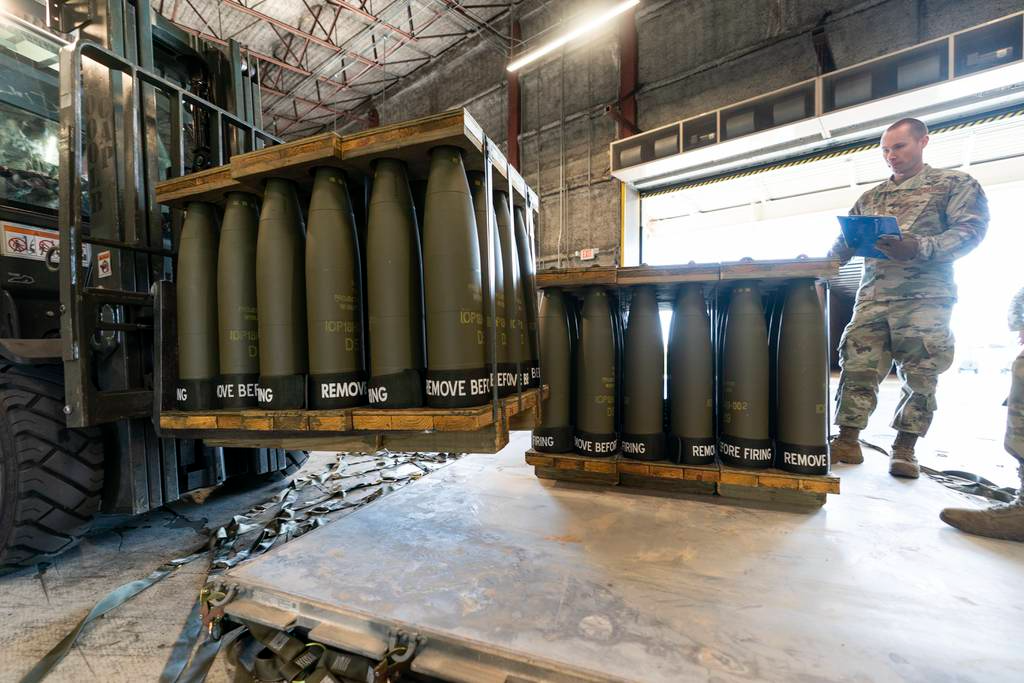 "It's very critical to ensure that we maintain what we consider to be our minimum required stockage levels, and you can rest assured that I will not allow us to go below that in critical munitions," Austin said.
Ukraine called upon the U.S. and other allies for help – including weapons and munitions – to repel invading Russian forces. The U.S. has sent 5,000 Javelins – a third of the U.S. military stockpile – and 1,400 Stingers.
Sen. Roy Blunt, R-Mo, expressed concern over these numbers, but Austin reassured him that military readiness is not impacted.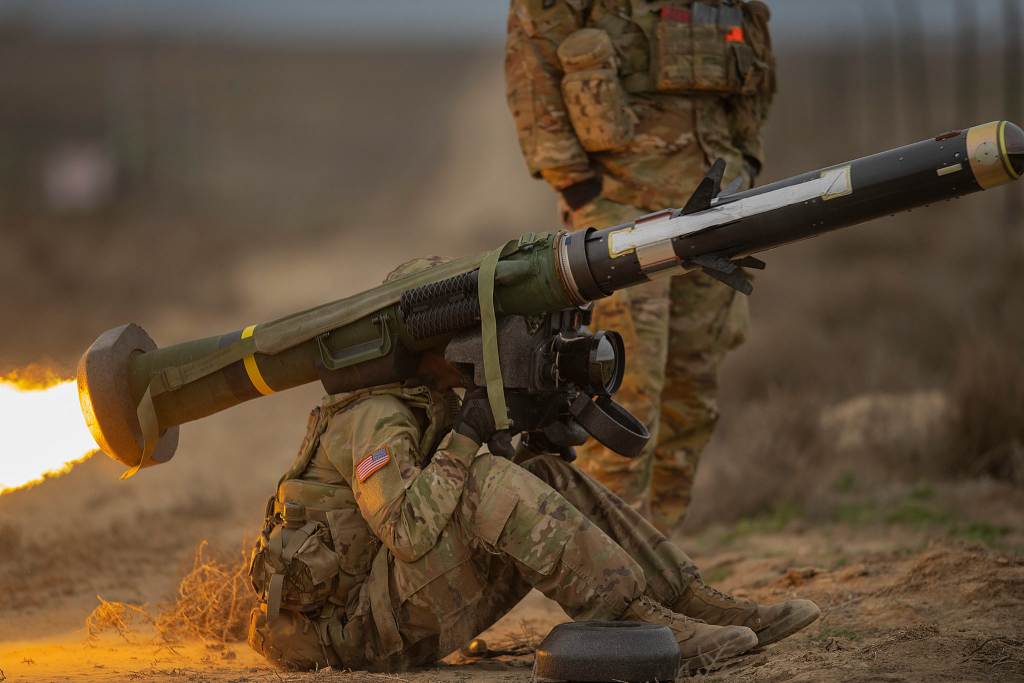 "Certainly, it is not only possible, but we will do that. We will never go below our minimum requirement for our stockpile," Austin explained.
President Biden requested a $33 billion Ukraine aid supplemental last week from Congress, setting aside $550 million for a Critical Munitions Acquisition Fund. Austin said this plan would allow the DoD to create a "strategic reserve" for munitions.
An additional $322 million of the $33 billion supplemental funding would go to Ukraine forces to "transition to more advanced weapons and air defense systems."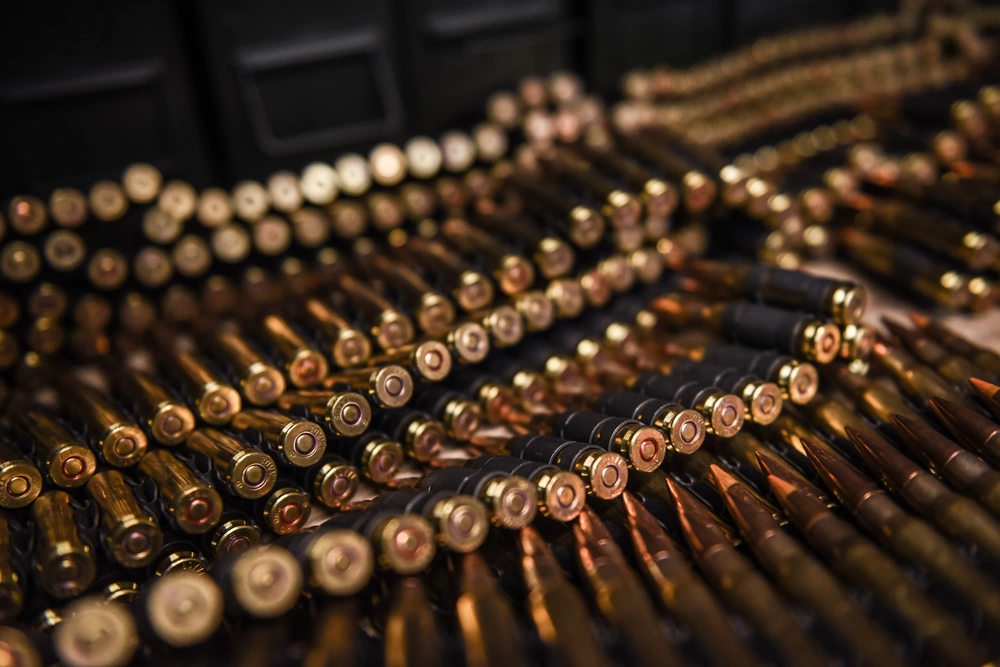 Lawmakers already approved a $13.6 billion assistance package signed by Biden last month, in addition to shipping weapons, body armor, helmets, and over 20 million rounds of ammo and mortar rounds to Ukraine. But the President said more assistance is needed.
"The cost of this fight is not cheap," President Biden said. "But caving to aggression is going to be more costly if we allow it to happen. We either back the Ukrainian people as they defend their country or we stand by as the Russians continue their atrocities and aggression in Ukraine."
Speaking to lawmakers, Austin said the Pentagon is working closely with defense firms to increase production and ensure production can track alongside aid.
"But industry has been very supportive, and so we'll continue to work with them," Austin said. "We'll continue to identify things that we need, if a need arises. But to this point, I think we're in pretty good shape, and industry is responding."
Read more about the Russia-Ukraine conflict.
Canadian-Bound Drone Loaded with Guns Gets Stuck in Tree
A drone loaded with a bag full of guns from the U.S. was retrieved by Canadian police last week after getting stuck in a tree near Ontario.
The Ontario Provincial Police reported that the drone – carrying 11 handguns — was stuck in a tree along the St. Clair River.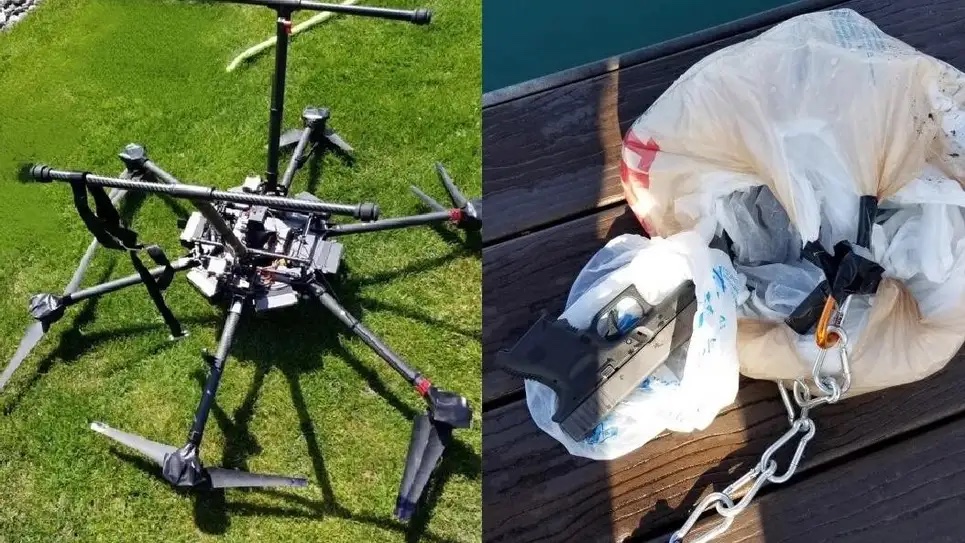 "How are illegal guns reaching the hands of criminals in Canada? Recently, #LambtonOPP found that drones are being used to carry the prohibited guns over from the United States," OPP posted on Twitter.
While OPP did not release an official list of all guns recovered from the gun-toting drone, images shared by the department show at least one Glock handgun.
According to police, the drone pilot has not been apprehended, and it's unclear whether drones have been used to smuggle guns across the border before.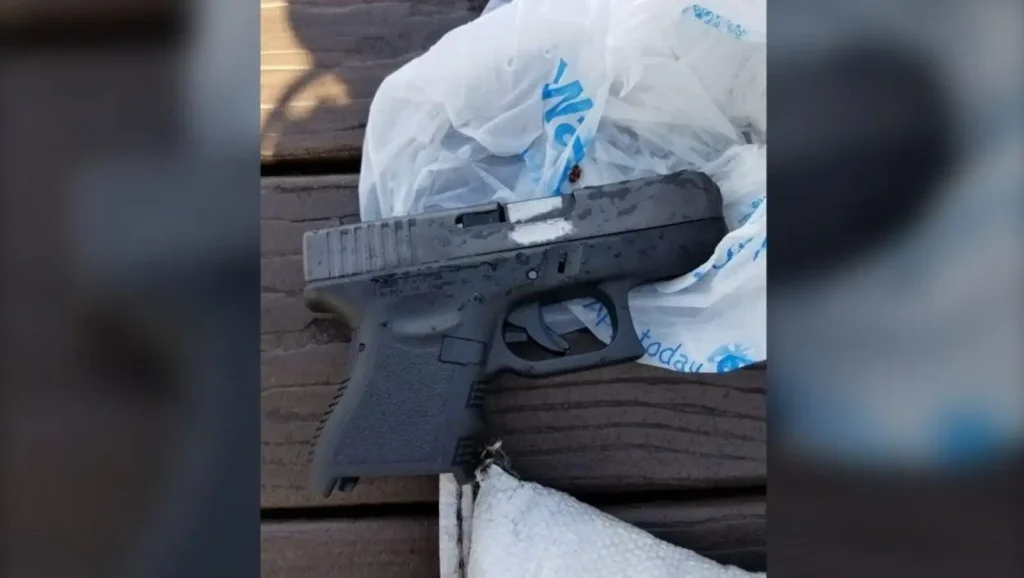 According to an internal memo from Canada's Public Safety Office, a total of 1,122 firearms were seized in 2021 – more than double the number of seized guns in 2020 — according to an internal memo from Canada's Public Safety Office.
The memo also notes that authorities have no idea how many guns are actually smuggled into Canada regularly.
What do you think of the headlines above? Let us know in the comments. Also, catch up on other Weekly Wraps or news in our News Category.
The post Weekly Wrap: ATF Gets New Interim Director & Winchester, FLIR Secure Army Contracts appeared first on Pew Pew Tactical.