Throughout my law enforcement career, I never tried Smith & Wesson autos, though I've always loved their revolvers.
Recently, that changed when I reviewed three different versions of their semi-auto lineup.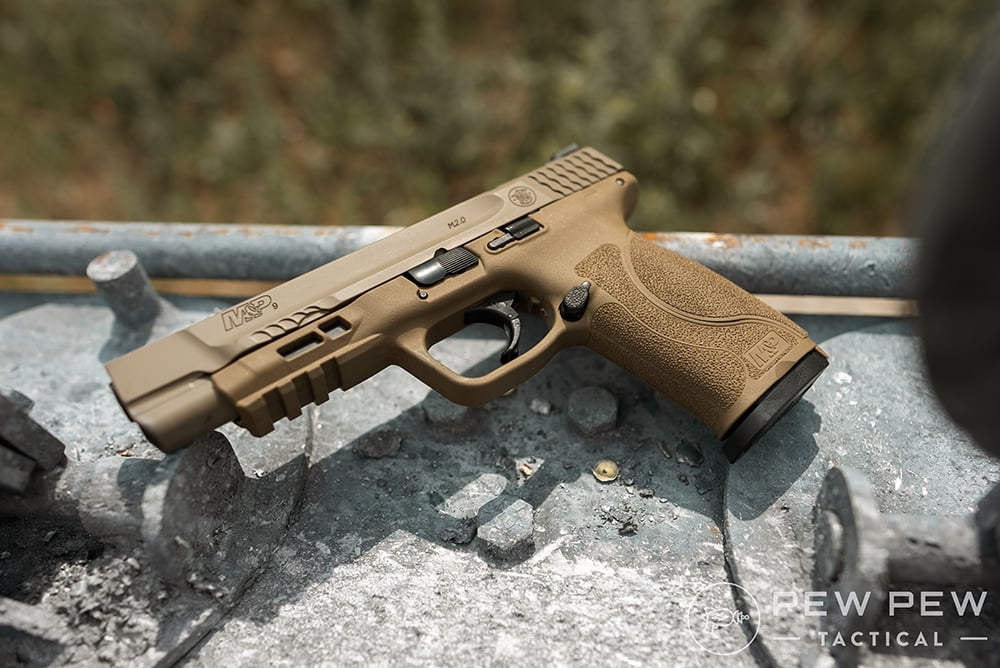 I'll warn you upfront, my initial reaction to the M&P M2.0 was not a good one.
But after I spent some time with it, I was really impressed. Performance doesn't lie and first impressions aren't always accurate.
I'm going to show you how that was the case in this review, and give you some great examples of how wrong I was.
So read on!
Table of Contents
Loading…
Pros & Cons
Pros
Accurate
Reliable
Good ergonomics
Cons
No front slide serrations
The Bottom Line
The Smith & Wesson M&P M2.0 is a full-size, striker-fired, steel and polymer gun with a 17+1 capacity. During testing, I found it to be reliable and extremely accurate.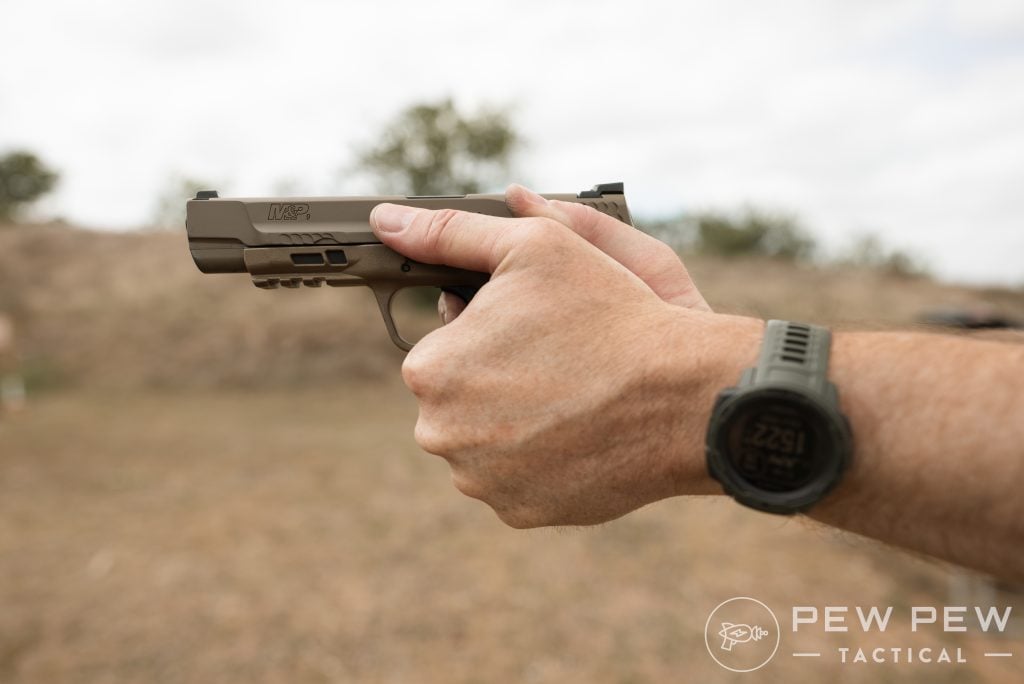 The ergonomics are very well done on this gun with four backstrap options. That, good control placement, and aggressive grip texture all combine to make this gun a great shooter.
Specs & Features
 Specs
Caliber: 9mm
Width: 1.3″
Length: 7.4″
Barrel Length: 4.25″
Height: 5.5″
Weight: 24.7 oz.
Capacity: 17+1
Features
Low bore axis
18-degree grip angle
Aggressive grip texture
Source: Smith & Wesson M&P M2.0
Runner-Up (Beginners, Home Defense)
569
at Palmetto State Armory
Prices accurate at time of writing
View Details

569
at Palmetto State Armory

Palmetto State Armory (See Price)
Kygunco (See Price)
Brownells (See Price)

Prices accurate at time of writing
Available Coupons
25% off all OAKLEY products

– OAKLEY25
Background
The 2.0 carries on a great tradition of Smith & Wesson for the M&P line. Several changes have been implemented in order to increase accuracy and overall ergonomics.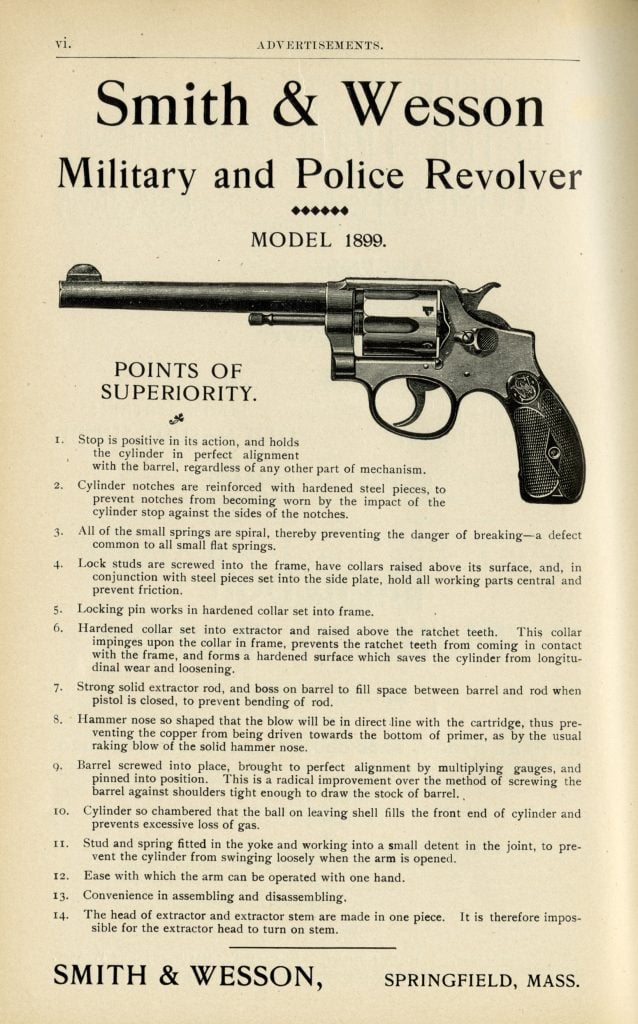 Worth noting, the 2.0 should still fit in M&P holsters and the magazines are also interchangeable between the two versions.
Who Is It For?
M&P started out as Military & Police over a century ago! And while the brand still has features applicable to those doughty professions, it became clear they would be useful to a much wider audience.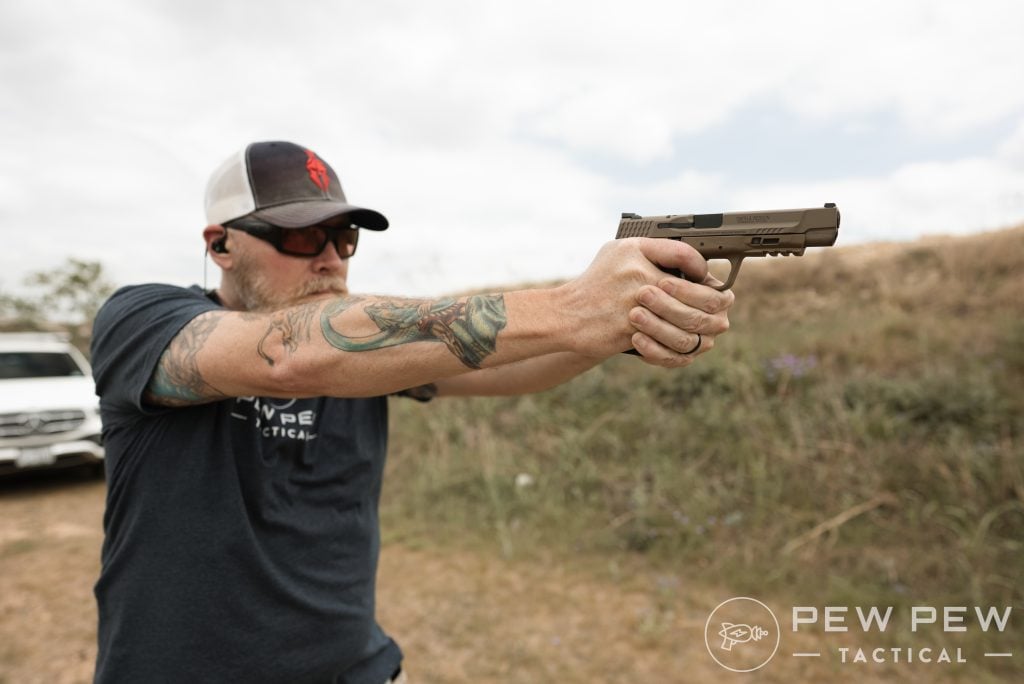 The M&P M2.0 is for just about anyone who wants a full-sized semi-auto.
Fit & Feel
The M2.0 felt great in my hand. With the adjustable backstrap pieces, I was able to find one that enabled a secure grip.
The rough texture on the grip itself was marvelous and helped me hold steady through recoil but it would be tough to wear next to the skin while concealed.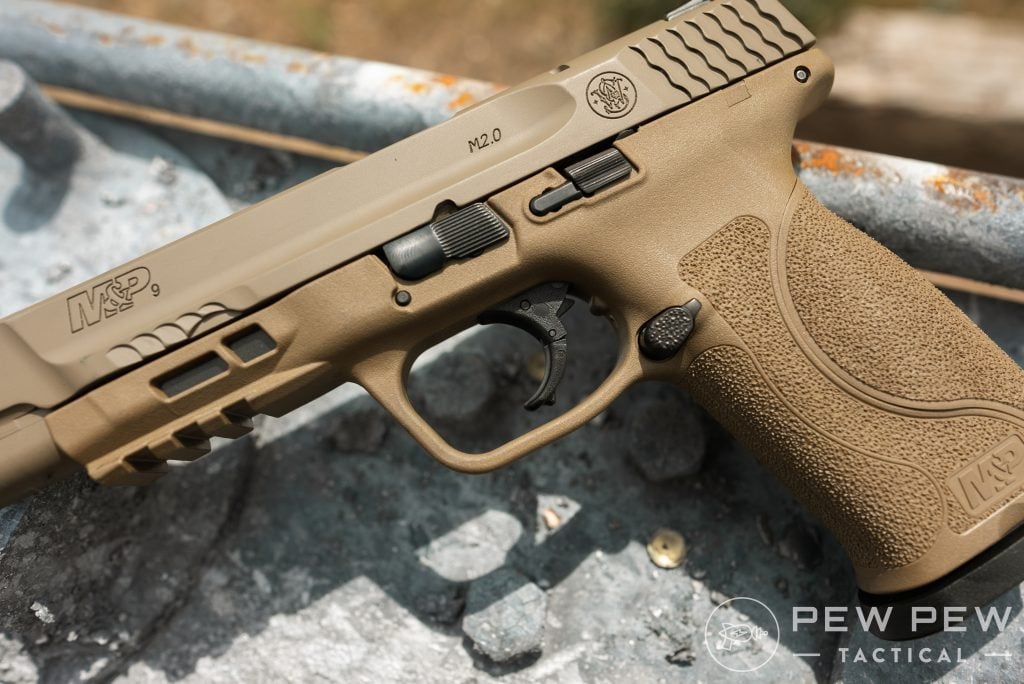 While the beaver tail was not large, it adequately kept my 2X hand from being bitten by the slide.
The M2.0 trigger is a source of some embarrassment for me because my first impression was so wrong. When I first tried it, I pulled back for what felt like a lot of soft travel before hitting a wall.
Then, there was a clean break. I really didn't like all that distance and the soft feel. It felt squishy.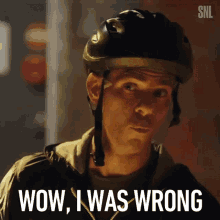 But then I shot the gun testing accuracy, and I had an epiphany. The trigger is similar in many respects to a 2-stage rifle trigger.
I then realized this was intentional and I was impressed. The accuracy I experienced with this gun was outstanding!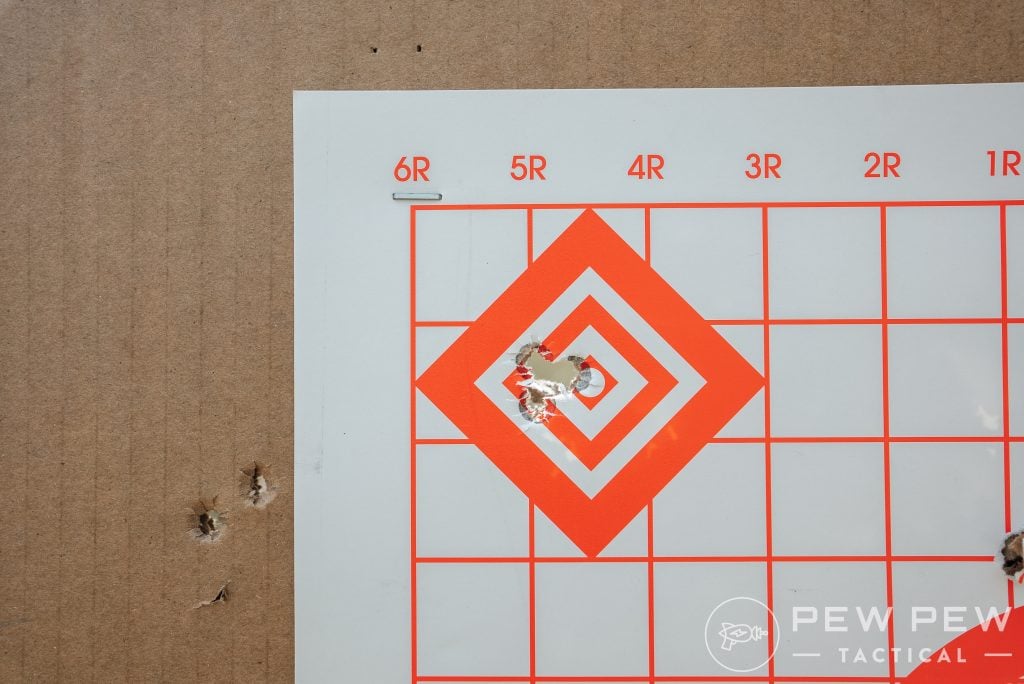 The trigger averaged around 4.5 pounds on my Lyman digital gauge. Reset occurred after a couple of millimeters of release and was both audible and tactile.
The sights were a standard, white, 3-dot setup on the gun I used and they were adequate. Its sight radius surely helped with the overall accuracy.
Magazines were solid, entered the magwell, and dropped cleanly every time.
The slide serrations have a curved scale effect to them and they really hook up well but are only located on the rear. There are some small ones on the bottom of the front of the slide, but they are almost ineffectual.
How Does It Shoot?
As mentioned above, the accuracy of this gun is impressive! Once I got beyond my initial impression of the trigger, I saw the M2.0 was really capable of performing.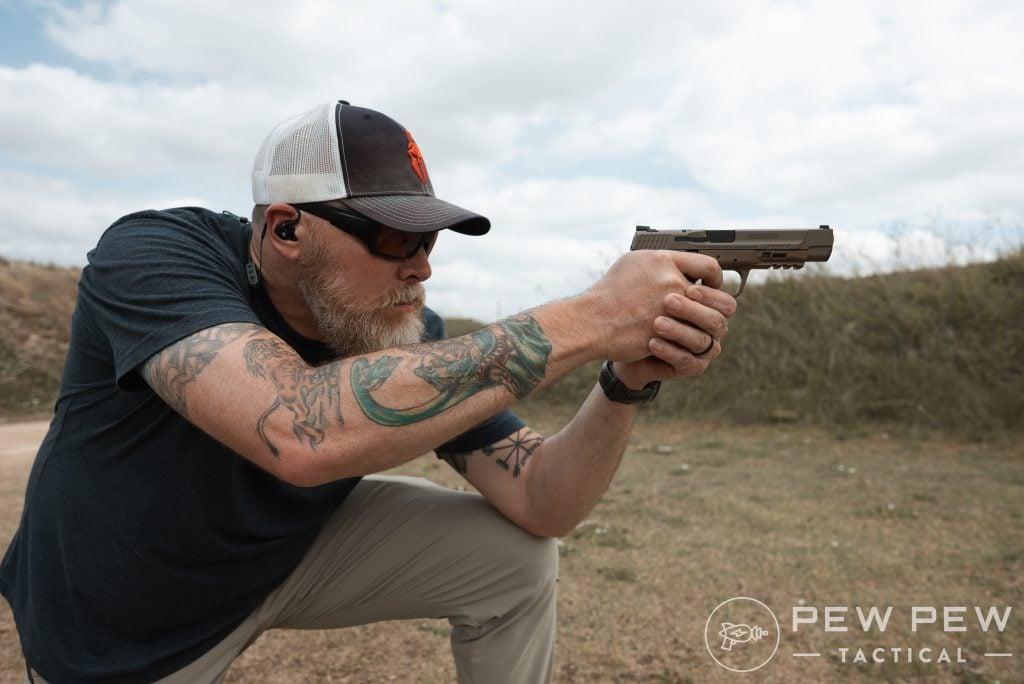 The recoil is very manageable because of the grip texture and mass of the gun. Bore axis was very low and assisted with recoil management and getting quicker sight picture for follow-up shots.
Once I learned the trigger, the performance was easily repeated.
What Sets it Apart?
Without a doubt, this is a crowded market since military and police purchases are lucrative prospects. Anything from the Glock 17 to the Sig Sauer M18 would serve as contemporaries in this field.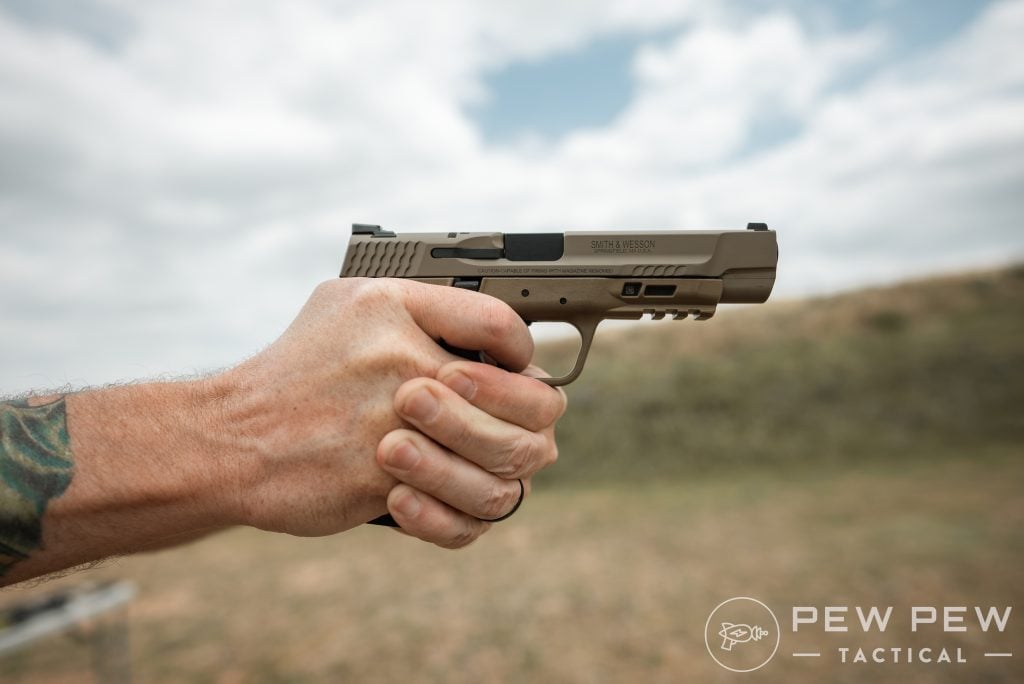 However, this question is easily answered with the trigger in the M2.0. It is likely one of the best striker-fired triggers I've tested in a while.
While it does take some getting used to because of its comparatively long approach, the accuracy absolutely speaks for itself.
By The Numbers
Reliability: 5/5
With a test of just over 500 rounds during two range trips, I experienced zero malfunctions with the M2.0.
Ergonomics: 5/5
The grip angle is really good and the swell on the backstrap fits the palm nicely. Considering the backstraps are adjustable, you can use the right one to fit your hand and make sure you're able to reach all the controls.
Accuracy: 5/5
Standing at 7 yards, I shot several 3-shot groups. When a couple of my groups were all touching, I finally understood the trigger.
Customization: 5/5
The M&P series has robust aftermarket support. There are tons of options ranging from extended magazines, back plates, recoil springs, etc.
Value: 4/5
With an MSRP of $629, the M2.0 is competitively priced. I saw average retail hovering around $500 with some prices even lower.
Overall: 5/5
Runner-Up (Beginners, Home Defense)
569
at Palmetto State Armory
Prices accurate at time of writing
View Details

569
at Palmetto State Armory

Palmetto State Armory (See Price)
Kygunco (See Price)
Brownells (See Price)

Prices accurate at time of writing
Available Coupons
25% off all OAKLEY products

– OAKLEY25
Upgrades for M&P M2.0
Because this gun is at least partially intended for professional use, there are few limits on the amount of upgrades available.
Shooters who prefer the M2.0 will find anything from upgraded sights, weapon lights, holsters and more to kit it out.
Final Verdict
I'm happy my shooting career finally steered me on the path of Smith & Wesson's semi-auto pistols. While my initial impression of the trigger was not favorable, that was based on everything I'd shot previously.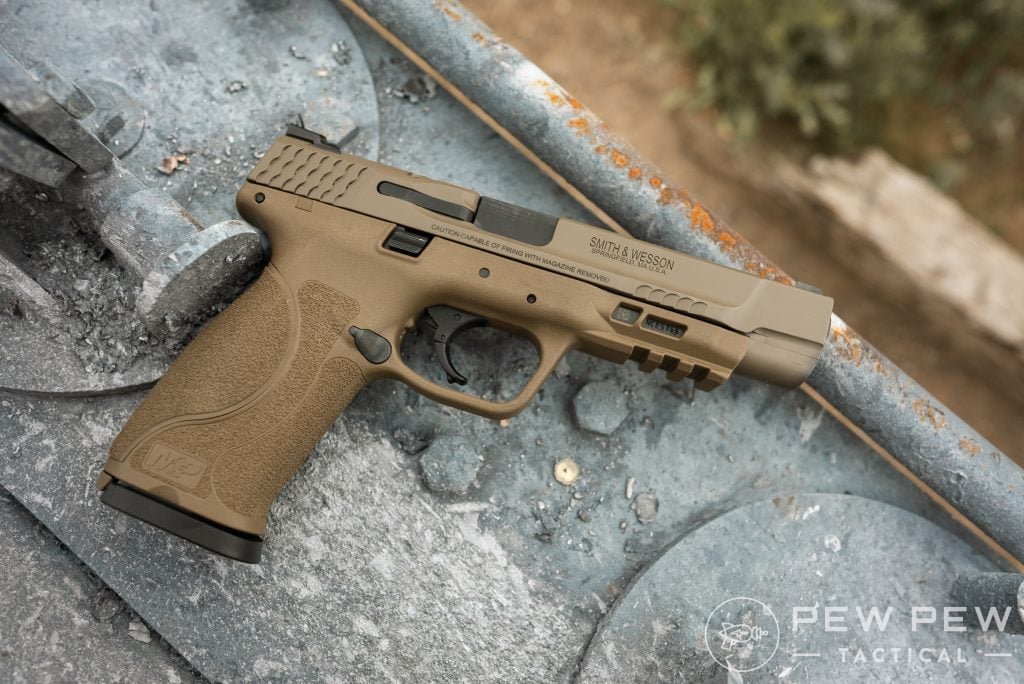 My final take is that Smith has made an impressive gun that is both very accurate and reliable. The M2.0 would serve well in military and police roles, but it would also make a great carry gun for just about anyone.
What has your experience with the M&P line been like? Let us know in the comments below. Want more M&P goodness? Check out our full review of the M&P 9 Shield!
The post Smith & Wesson M&P M2.0 Review: Best Full-Size Striker-Fired 9mm? appeared first on Pew Pew Tactical.