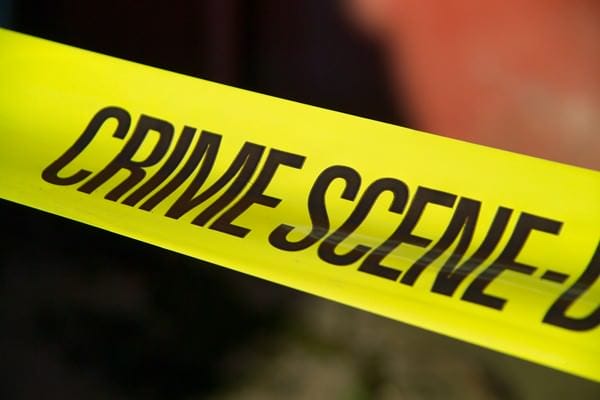 BELLEVUE, WA – -(Ammoland.com)- New York City's police overtime crisis—brought on by surging violent crime—might be alleviated if the city would support, rather than restrict, the gun rights of its law-abiding residents, the Citizens Committee for the Right to Keep and Bear Arms said today.
Published reports have detailed how the city is expected to exceed its overtime budget by an estimated $143 million by the end of this fiscal year.
"The crime situation in New York City is out of control," said CCRKBA Chairman Alan Gottlieb. "Part of the blame goes to former Mayor Bill di Blasio, and part of it to new Mayor Eric Adams, but the real problem has been festering for generations, ever since the Big Apple erected big obstacles to the exercise of the Second Amendment right to both keep and bear arms.

"Nothing worries criminals more than legally-armed citizens, otherwise known as 'would-be victims'," he observed. "If city officials from the mayor on down weren't so determined to keep law-abiding citizens disarmed, instead of preying on the public, criminals would be praying they don't get shot by an intended victim.

"We don't expect Mayor Adams to immediately understand this common-sense approach to crime," Gottlieb continued. "After all, the mayor has armed police bodyguards, but average citizens don't. He enjoys a level of security that has been withheld from his constituents for decades. He paraded around the Met Gala in a tuxedo emblazoned with the words 'End Gun Violence,' which is symbolism over substance.

"New York City police officers are fighting a war against a violent criminal element that has gotten used to leniency," he stated. "The city's Draconian gun controls have created a nearly risk-free working environment for violent criminals, and that needs to change. If Adams wants safer neighborhoods, he should spearhead a movement to give his constituents the tools, and support from the legal establishment, to fight back.

"The national gun control experiment has failed, and in New York it has failed miserably," Gottlieb said. "The time has come to abandon what hasn't worked, and adopt policies and philosophies that will work. It's time for the perps, not the public, to be afraid. He can save lives, and the budget, by changing the city's course. Put citizens and over-worked police in the winner's circle by making sure criminals are always the losers."
---
With more than 650,000 members and supporters nationwide, the Citizens Committee for the Right to Keep and Bear Arms (www.ccrkba.org) is one of the nation's premier gun rights organizations. As a non-profit organization, the Citizens Committee is dedicated to preserving firearms freedoms through active lobbying of elected officials and facilitating grass-roots organization of gun rights activists in local communities throughout the United States.