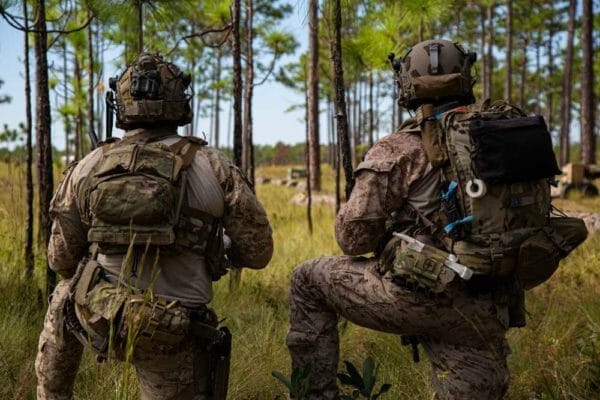 U.S.A. –-(AmmoLand.com)- On a daily basis the most important piece of gear an individual would need is an Individual First Aid Kit (IFAK). Hunters and other outdoor enthusiasts, extreme sport athletes, first responders and military personnel can all benefit from life-saving equipment being readily available at a moments notice. IFAK's can accommodate a multitude of items to save a person's life. Some of the main essential items that you can carry are:
Adhesive tape
Bandage kit
Nasopharyngeal airway kit
Trauma shears
Gloves
Tourniquet
Chem lights
Combat gauze
Pressure dressing
Vented chest seal
Ibuprofen
Burn dressing
High Speed Gear® offers its ReFlex

product line that was designed with direct input from active-duty medical personnel and constructed around the medical supplies included in the U.S. Army-issued IFAK. The two-piece system allows you to carry previous medical supplies or other essential items to optimize versatility depending on the field of work that you may be in. The High Abrasion-Resistant Neoprene Kevlar® handles were designed for users to be able to easily find, grab and access the contents of the ReFlex

IFAK System as quickly as possible.
"We know and understand the importance of preventive measures that users take by carrying organized medical gear." said Allison Mitchum, HSGI® Director of Sales & Marketing. "It makes us proud to see all branches of the U.S. Armed Forces utilizing our ReFlex IFAK System in the field."
Since the release of the ReFlex

, High Speed Gear® has also created alternatives for people to be able to use, such as the ReFlex

Vehicle Mount and the ReFlex

Leg Rig for users to be able to carry comfortably, no matter their preference.
For more information about the ReFlex

IFAK System, visit: What do you carry in your ReFlex IFAK System? – YouTube
---
About High Speed Gear
High Speed Gear® is dedicated to building the best 100% American-made, Battle-Proven Tactical Gear

. Our products are designed for the highest level of comfort, functionality and versatility. Satisfaction is guaranteed for all our customers, whether military, law enforcement or responsibly-armed citizens. Our products are user driven and are designed based on the operational experiences of a wide variety of end users.

About Comp-Tac Holsters
Comp-Tac Holsters® is devoted to designing and manufacturing the highest quality concealed carry, competition, tactical holsters and related accessories on the market. Comp-Tac® products offer options that make it easy and comfortable to carry a firearm for all our customers: law enforcement, military, shooting sports enthusiasts and responsibly armed citizens. We build with the customer in mind, ensuring speed of manufacturing, quality of product, competitive pricing and superior customer service to support the desire to take responsibility for personal safety, security and recreational firearm use.