I remember the very first time I put a gun in a holster on my hip. 
In short, I was terrified.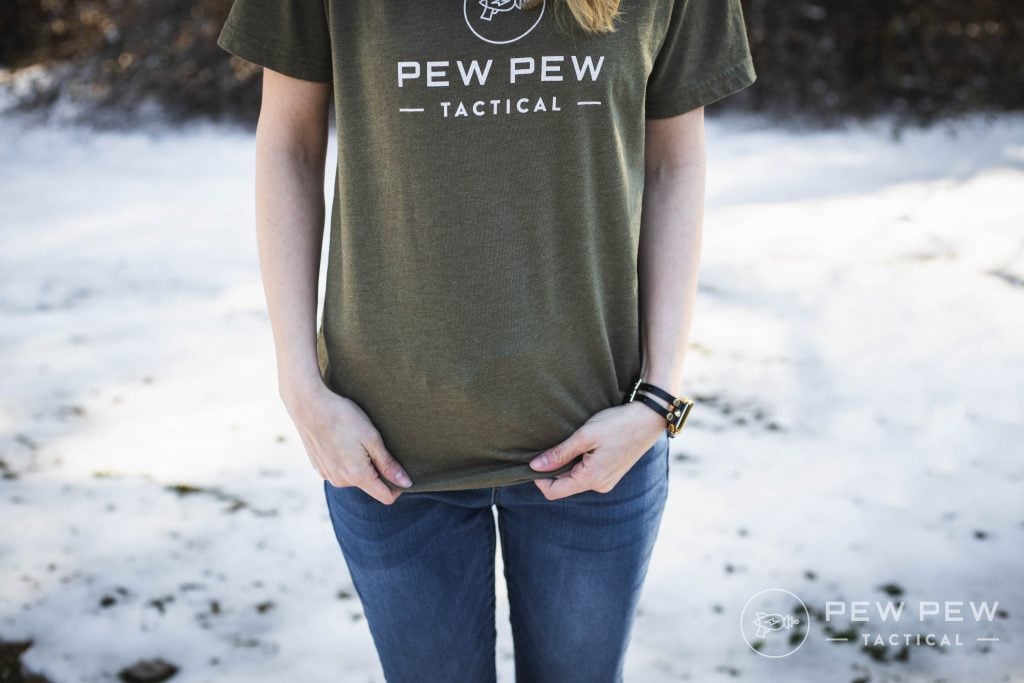 It took me a couple of months after taking my concealed carry course before I felt truly ready to head out into public with my little Walther P22 strapped to my hip.
And I'm not the only gun owner to feel the nerves when it comes time to leave the house with a gun. 
It's a very common feeling to be unsure and even insecure with the thought of carrying when you're new to the process.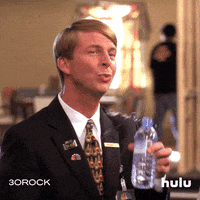 But that's why you have us, friends. 
We're here to pass on some tips to get you feeling confident and secure with your concealed carry setup.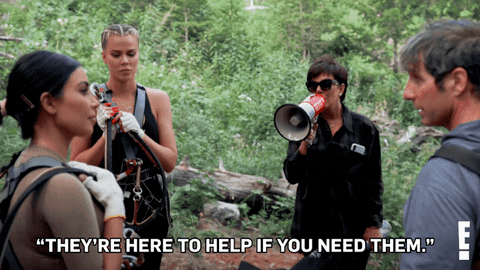 We'll talk about the importance of training (and where you can score some free courses), as well as how to do some things at home to help ease your fear. 
So let's get you ready to concealed carry! 
If you're looking for even more insight, check out Brownells Daily Defense video with Jeff Gonzales below
Tips for Confident Concealed Carry
1. Get Training
Ok, so admittedly, this part might require you to leave home, but training is an essential part of the concealed carry equation. 
If all you take is one state-approved CCW course, you're likely not going to walk away with a ton of confidence.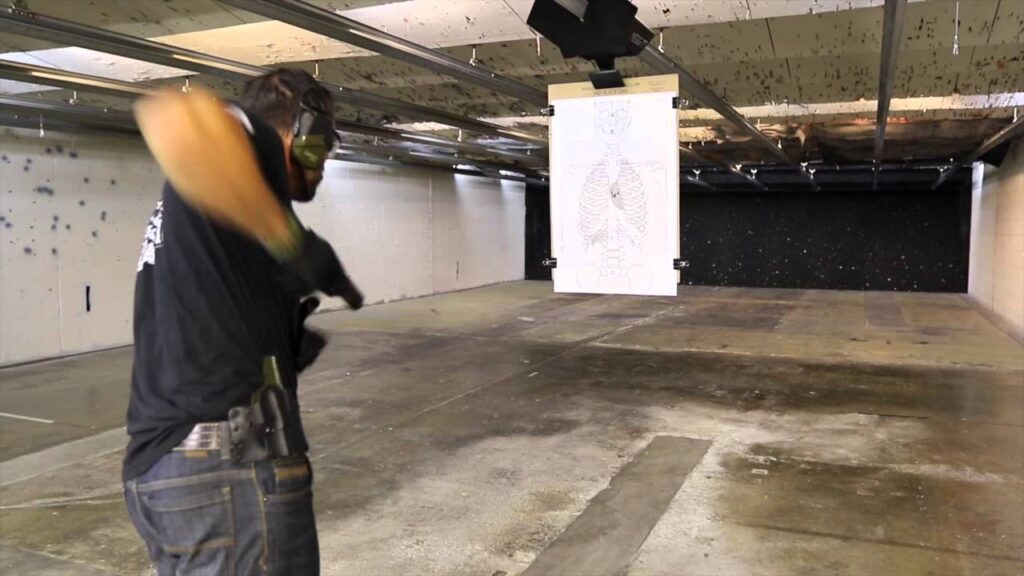 Depending on the class, you might walk away with even more questions bouncing around your head. 
So, if you can, sign up for another class geared towards concealed carry.
The more training you receive and the more hours you put in the classroom and on the range, the more confidence you'll gain in your decision-making and skills.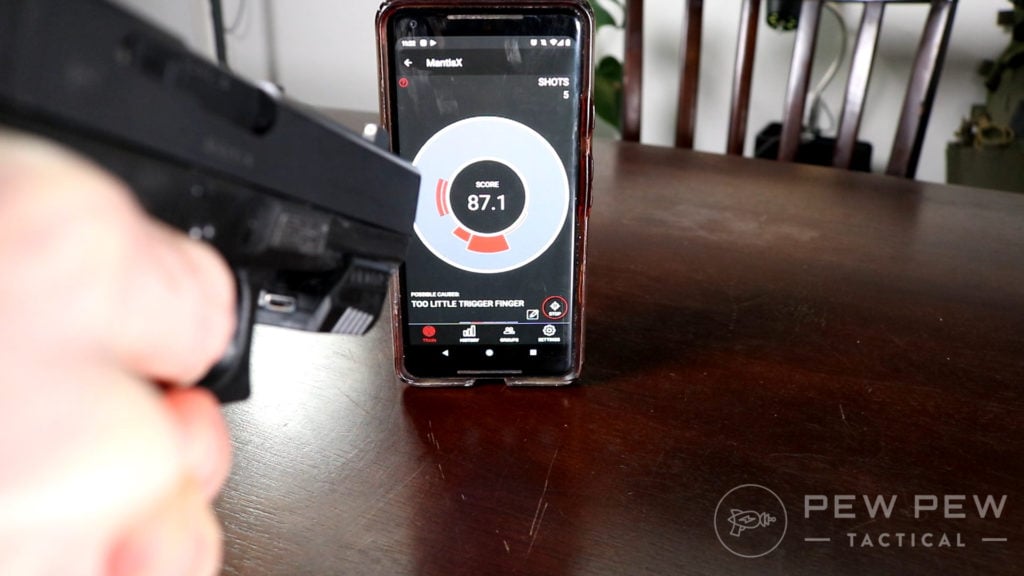 All of this translates into how you carry yourself in the real world with a gun strapped to you. 
Bonus, you can totally explore concealed carry concepts and expert advice at home with programs like the USCCA.
Eric did a full review of the different tiers and which tier gets you the most FREE courses!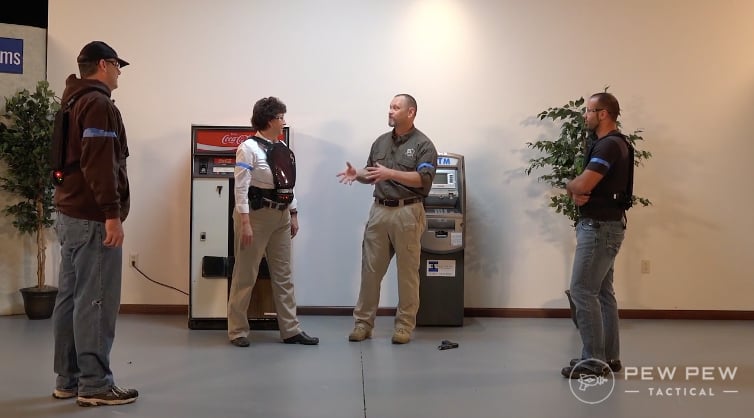 2. Check Your Guns + Gear
Next, you'll want to take stock of the guns and gear you have at your disposal. 
Your carry setup can make or break your mindset, especially if you're feeling iffy about everything. So, evaluate your CCW gun, holster, and belt.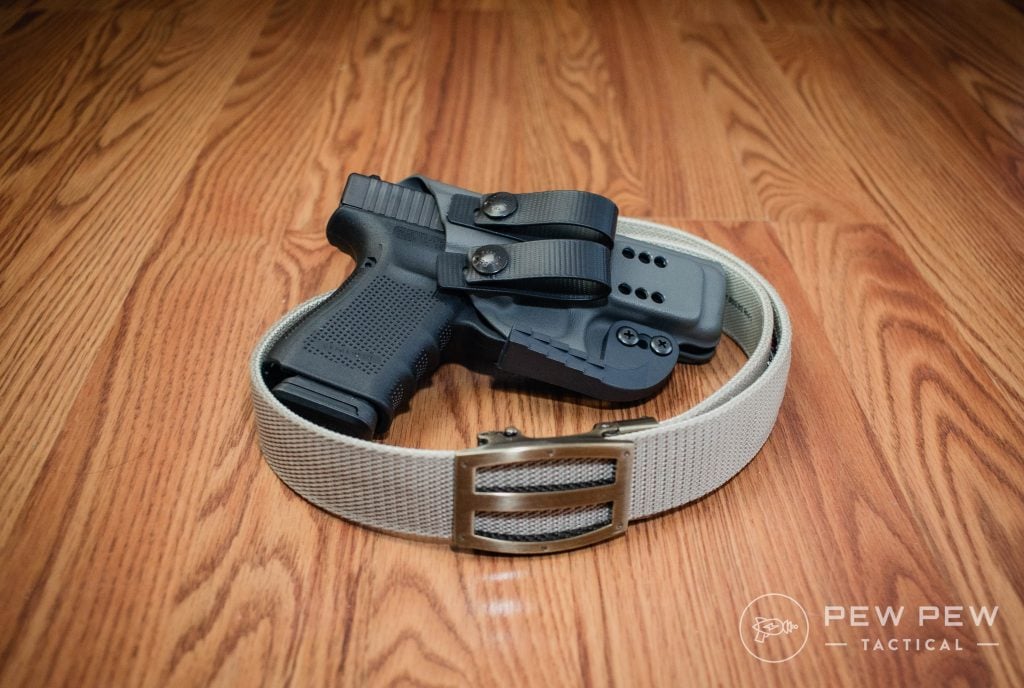 First, determine if your gun really works for you.
The handgun you chose for home defense might do great in a bedside safe…but may not perform so well in a holster.
Look at what guns you have, and don't be afraid to step down to a smaller model if you need to.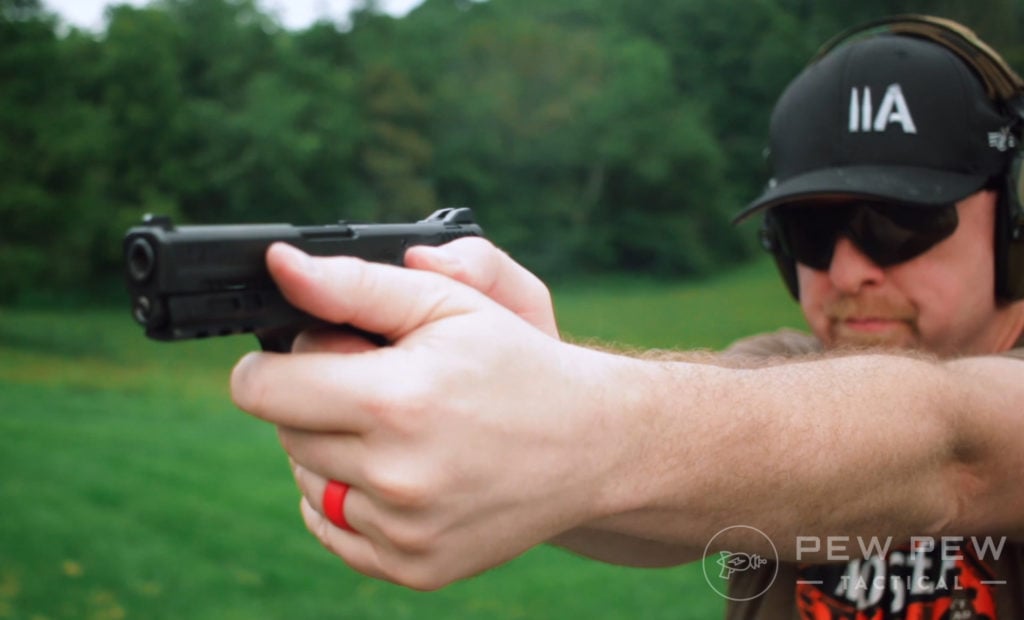 (See our suggestions for great concealed carry models handguns and pistols for women!)
There's nothing wrong with carrying a .380 ACP Sig Sauer P238, Ruger LCP, or a 9mm Smith & Wesson if that's all you feel you can reasonably conceal.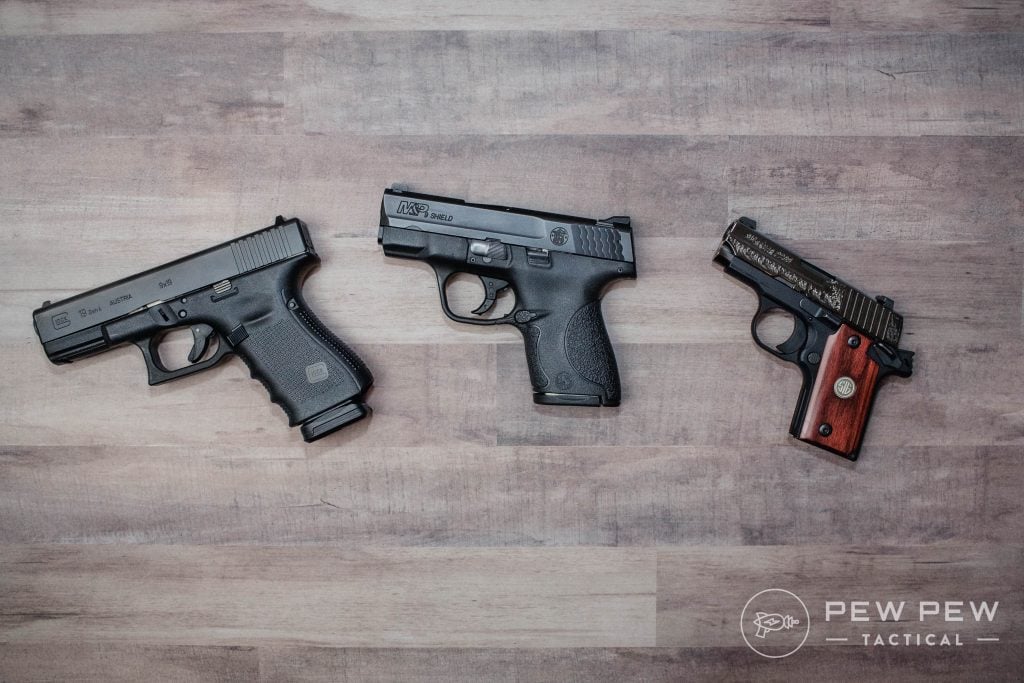 Alternatively, if a Glock 19 feels the best — go for it! 
On a similar note, you want to make sure your holster and belt combo is set up for success. While most people do not want to invest $100 in a concealed carry belt, it's worth shopping around a bit and finding a quality one. 
By that, I mean a belt that is rigid enough to support the weight of a holster and gun.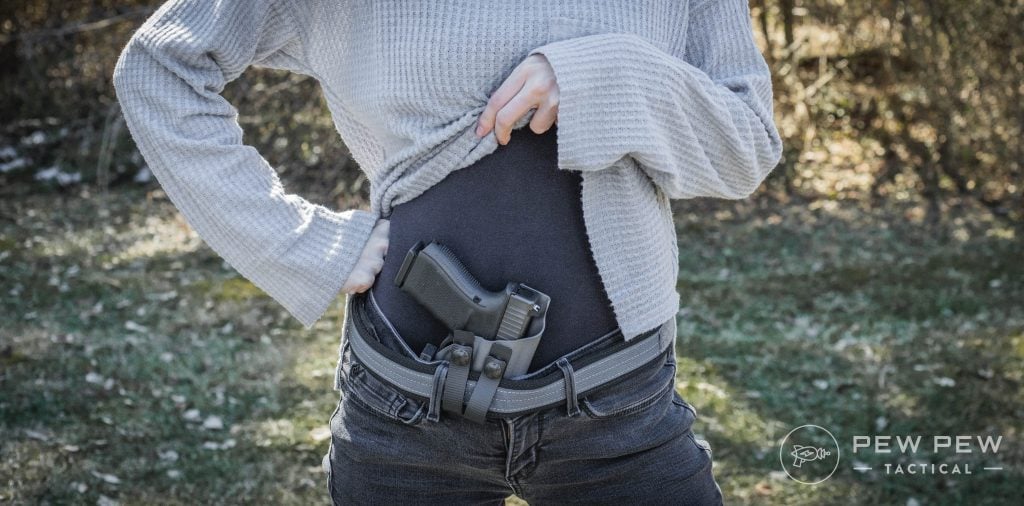 Need recommendations? We have some in our Best Belts for Concealed Carry and the Range. 
And finally, choose a quality holster that provides adequate protection for the gun while also offering access to the gun should you need it. 
Holsters don't have to be uncomfortable, but you should definitely prioritize safety and retention.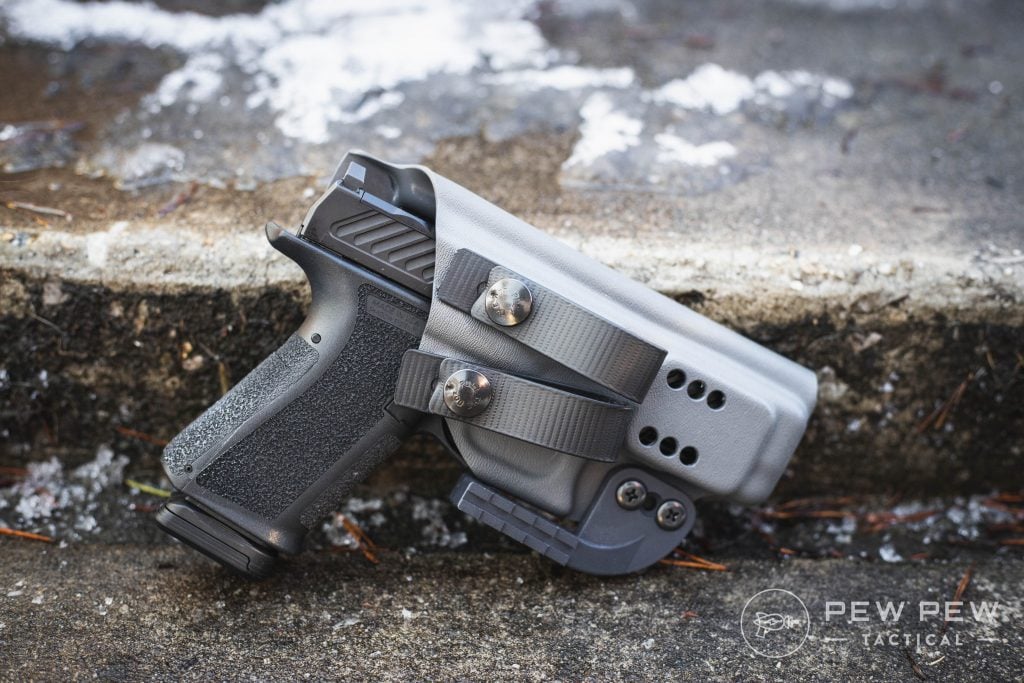 There are plenty of great options on the market! 
But if you need holster inspiration, check out our list of the Best Concealed Carry Holsters.  
3. Carry Around the House
Once you have your setup narrowed down, it's time to practice! 
The first time you suit up with a gun, it can feel…well, weird. You might not feel immediately ready to head to Target, and that's ok. 
Wearing your gun around the house is a great place to start to build that confidence, learn your gear, and familiarize yourself with concealed carry.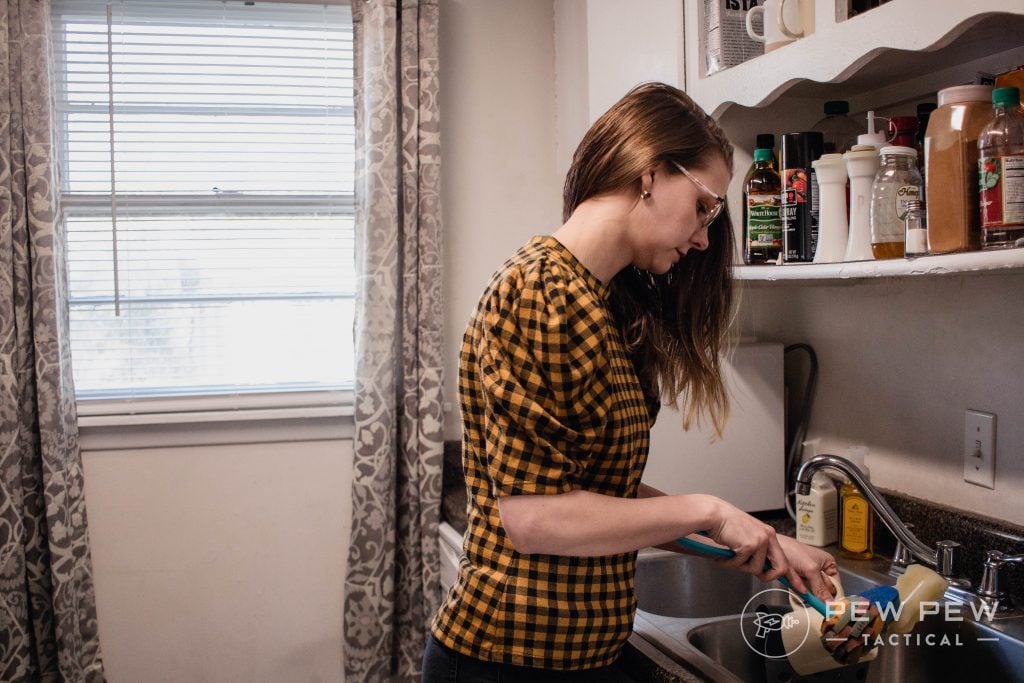 Heck, I've been doing this for over 10 years, and I still like to try new outfits out at home before taking them into the wild.
It's a great testing ground to see what works and doesn't. 
So, pop that holster and unloaded gun on and take it for a test ride while you do laundry, cook dinner, or just hang.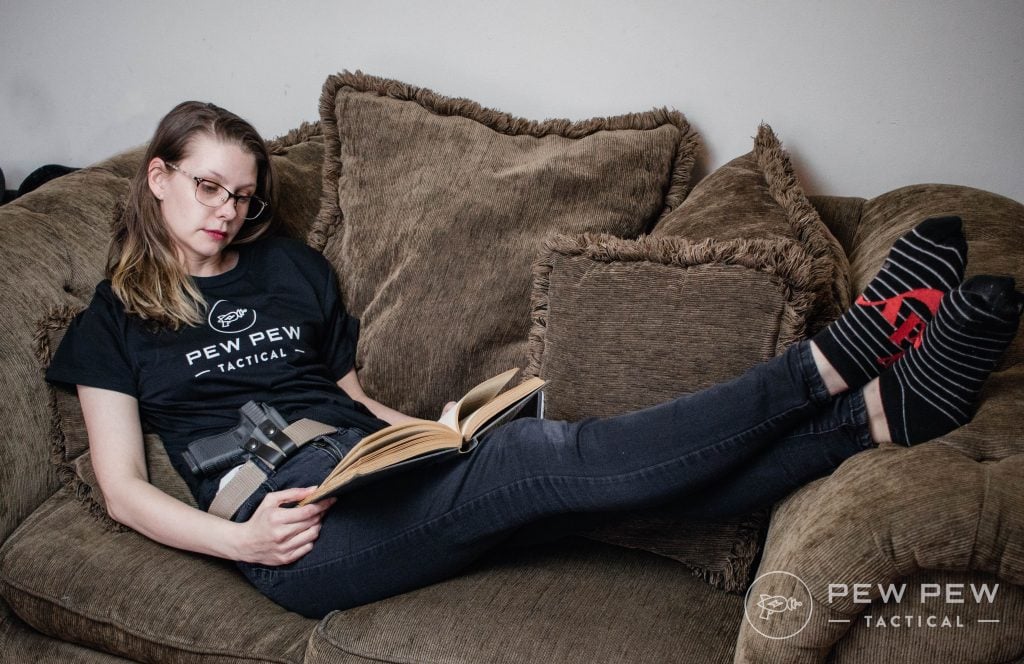 You'll quickly start to identify the quirks of your system and how to address them. 
4. Get Input from Friends
Once you feel pretty confident wearing your gun around the house, there's one more step to take before going into public. Get your friends' input. 
Ask trusted friends and family to take a look at some outfits you intend to wear.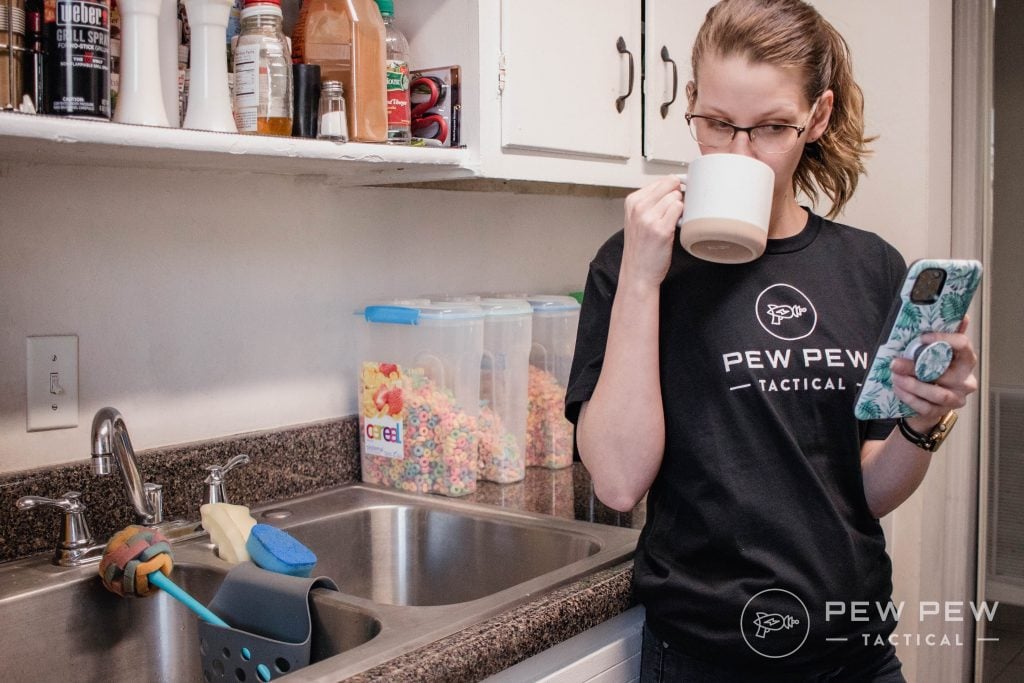 They're a great judge of a) your behavior and whether you're concealing your intentions and b) the clothes you want to pair with your CCW rig.
While standing in front of a mirror can help you pinpoint some problem areas, you can't see a full 360 view like your friends or family can. So, ask for help!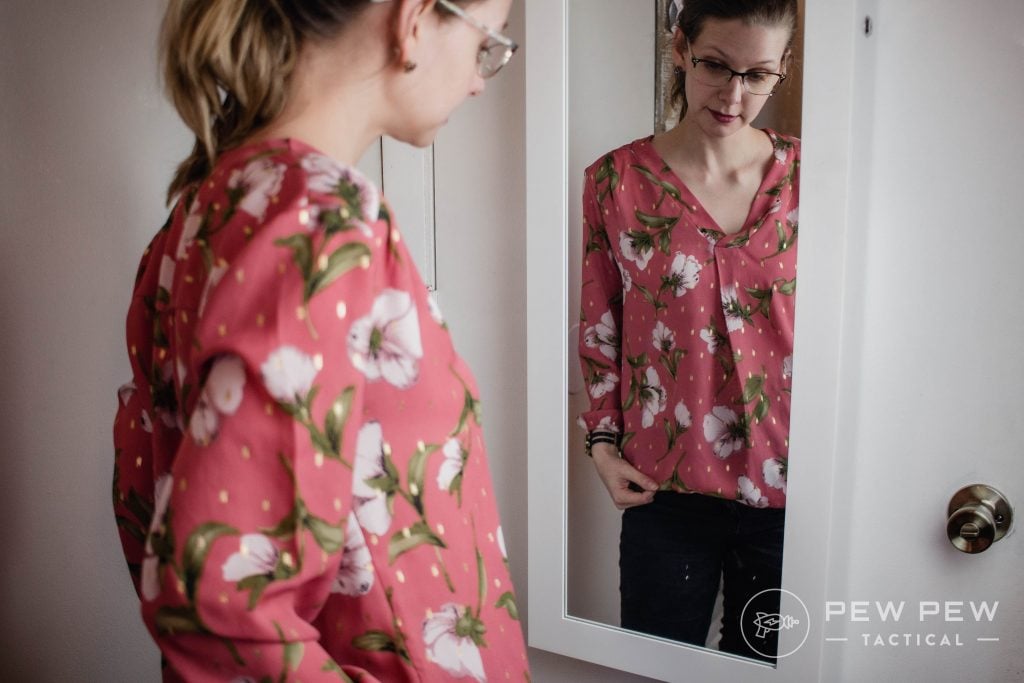 5. Educate Yourself
One of the biggest things you can do to gain confidence is learning! With a ton of resources available online, you can do quite a bit of research and education all from the comfort of your home.
Now, this is not a replacement for actual in-class and range sessions with a certified instructor but you can reduce some doubt and anxiety through education.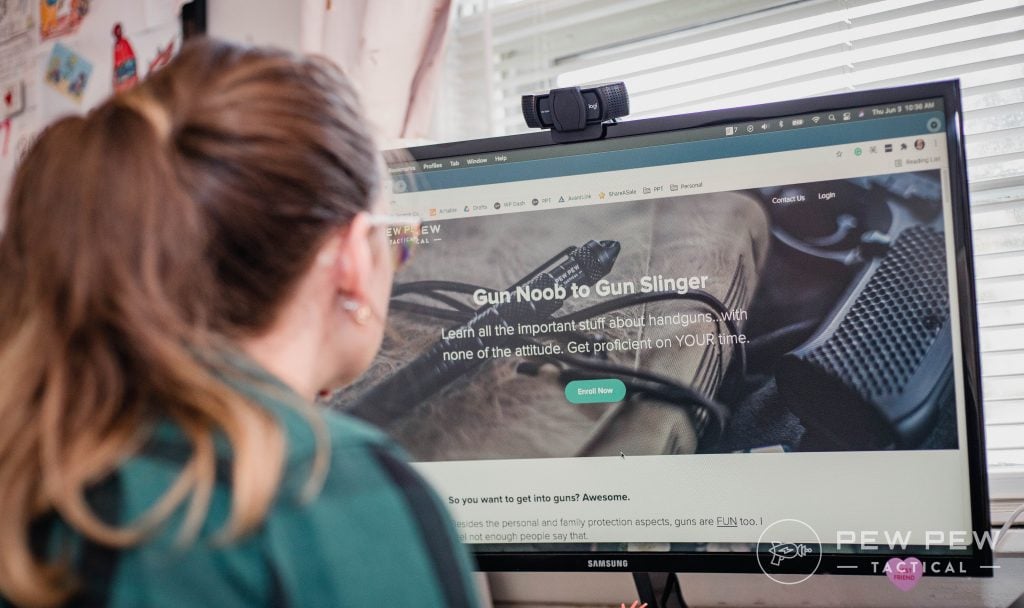 Reading blogs about concealed carry, watching YouTube videos, etc. can help you iron out common issues you might face.
Not to mention, it's extremely important to know your local laws in regards to carry. Now is the time to do all that research and get confident about what you can and can't do.
Brownells' Daily Defense goes into this topic more in-depth, so check out that video below.
Conclusion
Concealed carry is practical, but it's also an art form. Learning how to do it and do it well takes time and practice. (Not to mention lots of trial and error.)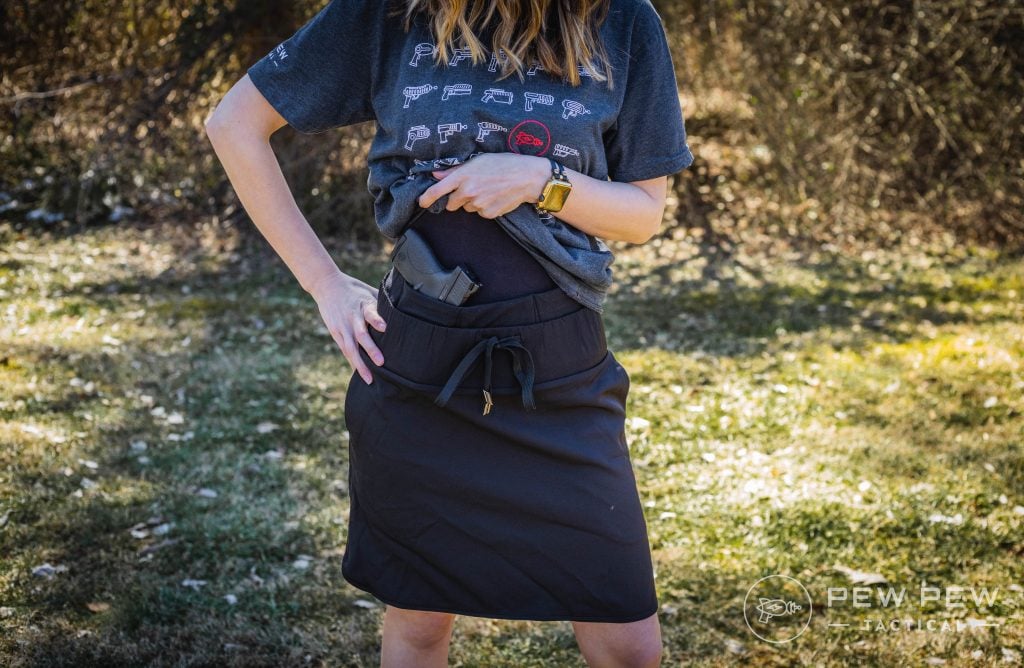 Getting trained, carrying at home, evaluating your gear, and employing friends' help will help you work towards a more confident concealed carry experience. 
Ready to learn more? Peep Brownells Daily Defense video with Jeff Gonzales below for more tips.
Do you have any at-home tips for better concealed carry? Let us know in the comments below. For even more concealed carry content, check out our Definitive Guide to Concealed Carry. 
The post Gain Concealed Carry Confidence…From Home appeared first on Pew Pew Tactical.