Currently, within the U.S., 21 states passed Constitutional Carry into law.
That means you can now walk around in public with a handgun on your person without ever needing to register for a concealed carry license.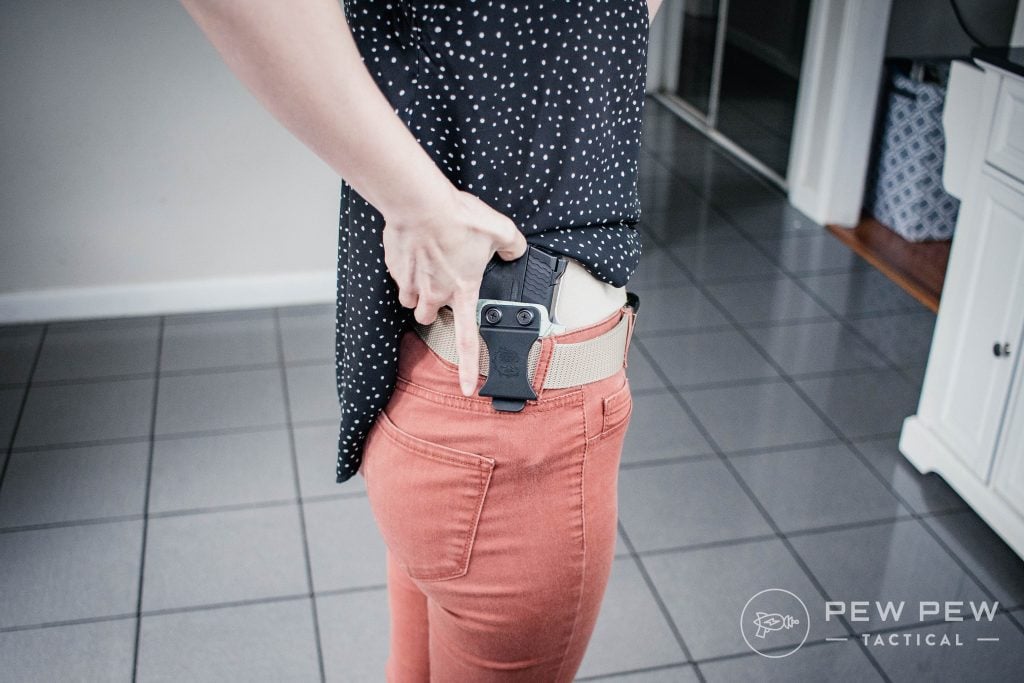 While that opens doors for those that wish to carry, what does this mean for firearms instructors? Could this lead to small businesses going out of business?
We at Pew Pew Tactical were curious, so we contacted instructors around the nation to see what impact Constitutional Carry has on them.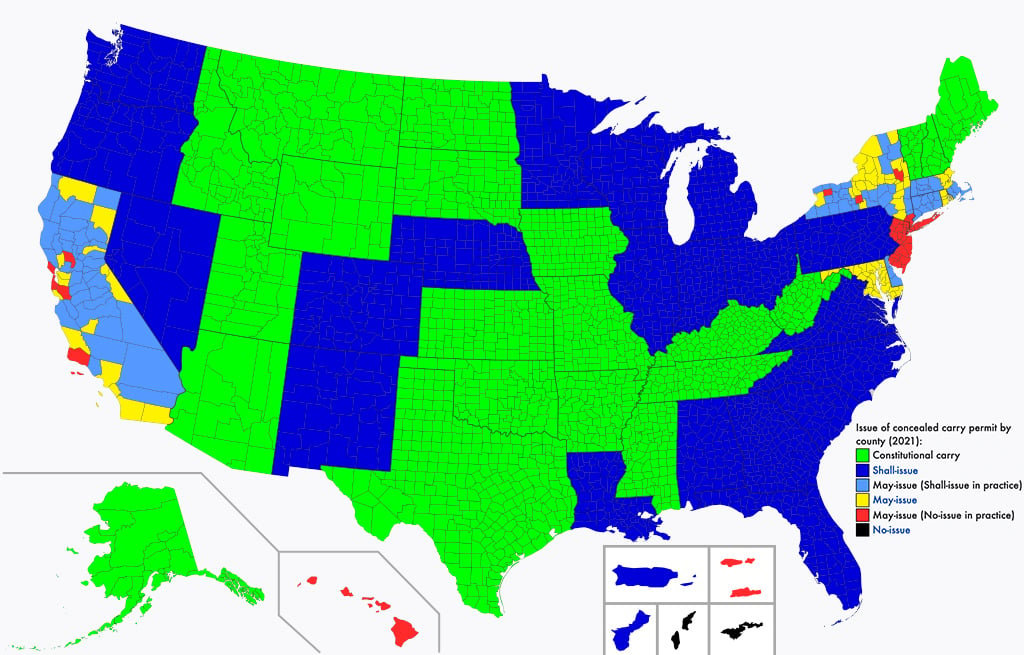 Keep reading to see what we discovered.
Confused about license to carry vs constitutional carry? Check out the Brownells Daily Defense video below.
Table of Contents
Loading…
Home on the Range: Montana
Constitutional Carry recently passed in February 2021 in the state of Montana. If anybody saw a recent change in the amount of business they'd received, it would be here.
So, Pew Pew Tactical reached out to former Navy SEAL Chris Forrest, owner and operator of TACTIC.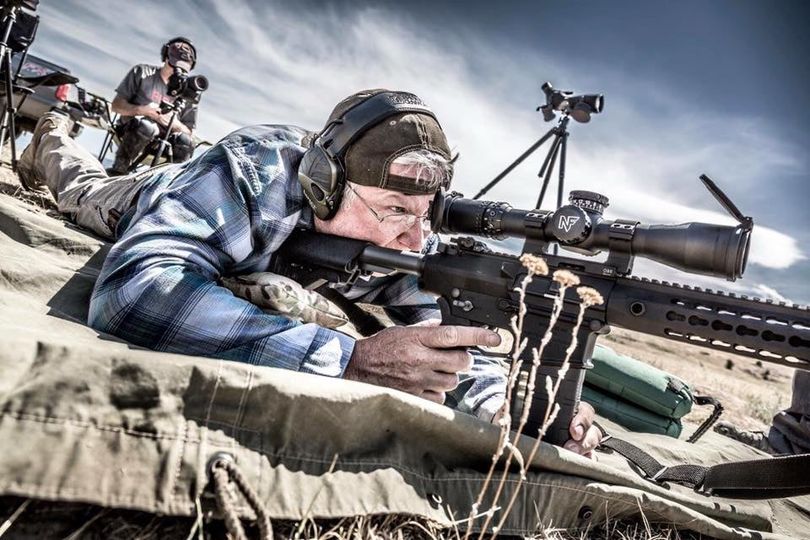 While Forrest said that, yes, there'd been a decline in the people taking his concealed carry class since Constitutional Carry passed, other classes picked up the slack.
In fact, he'd witnessed a massive surge in interest, with a 300% increase within the past year.
That said, he didn't believe that was all due to Constitutional Carry — instead, pointing to the social climate over the past 17 months.
He also noted that his clientele changed rather significantly, with a large influx of Silicon Valley types. But that, he attributes to the large number of people migrating to Montana from other states.
Though Forrest's business would make it through, he pointed out that there are concerns with people choosing to forgo the concealed carry class.
In particular, he admitted there would be people out there unfamiliar with firearm laws within Montana – laws they would have learned about in the class.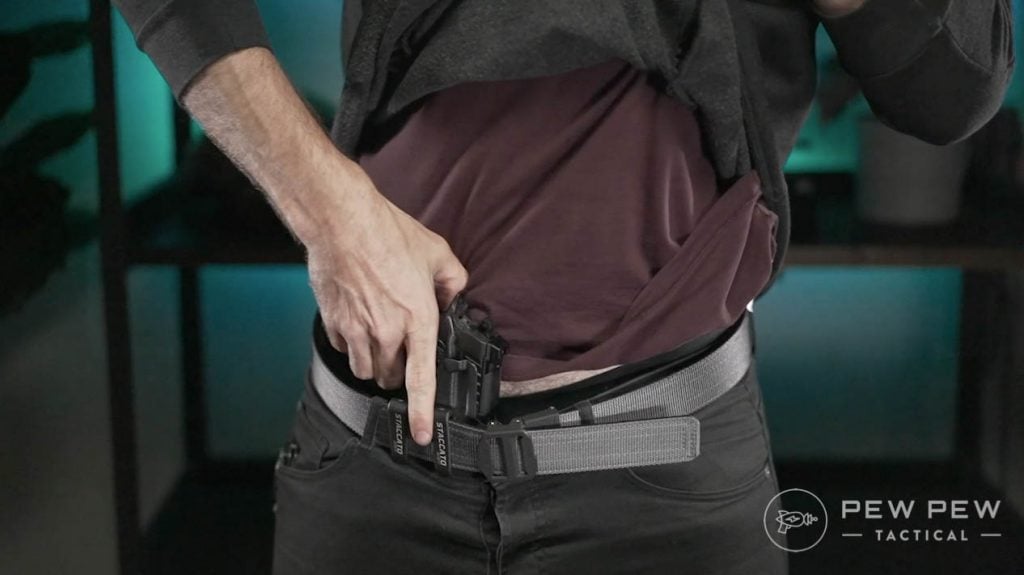 Furthermore, he noted concrete advantages to still getting a concealed carry license despite living in a Constitutional Carry state.
For starters, that CCL still grants you reciprocity with other states.
Just being a citizen of a Constitutional Carry state did not. So, if you want to travel and carry a firearm on your person outside of Montana, you would still need that license.
Forrest also pointed out that in Montana, your CCL is your FFL background check.
The Land of Brisket: Texas
KR Training has one of the best track records of any gun range throughout Texas. Karl Rehn, a firearms instructor of over 30 years, said only concealed carry permit instructors who don't teach anything else need to worry.
In contrast, the organizations that have instructors trained well enough to offer more than just those classes aren't worried one bit, he says.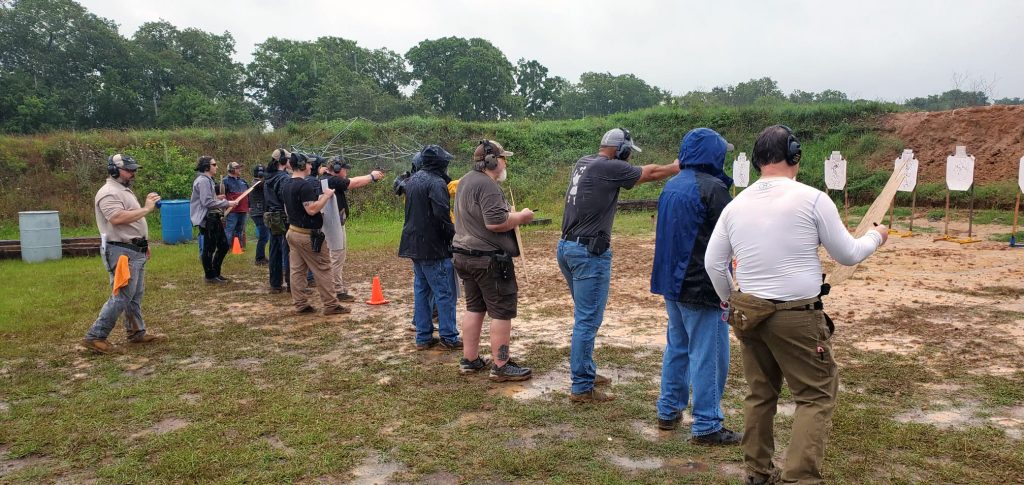 Rehn added that Constitutional Carry would particularly benefit people living in high-crime, low-income areas.
In such neighborhoods, many cannot afford the time or money to take a CCL class. Constitutional Carry would allow them to carry a weapon to protect themselves.
And Rehn did think that more people will start carrying as well.
Instructor Training in Utah
Level 1 Firearms is a nationwide business that focuses on training firearms instructors.
However, they teach a wide range of other courses, such as Defensive Pistol, AR-15 Home Defense, and, yes, Concealed Carry License classes.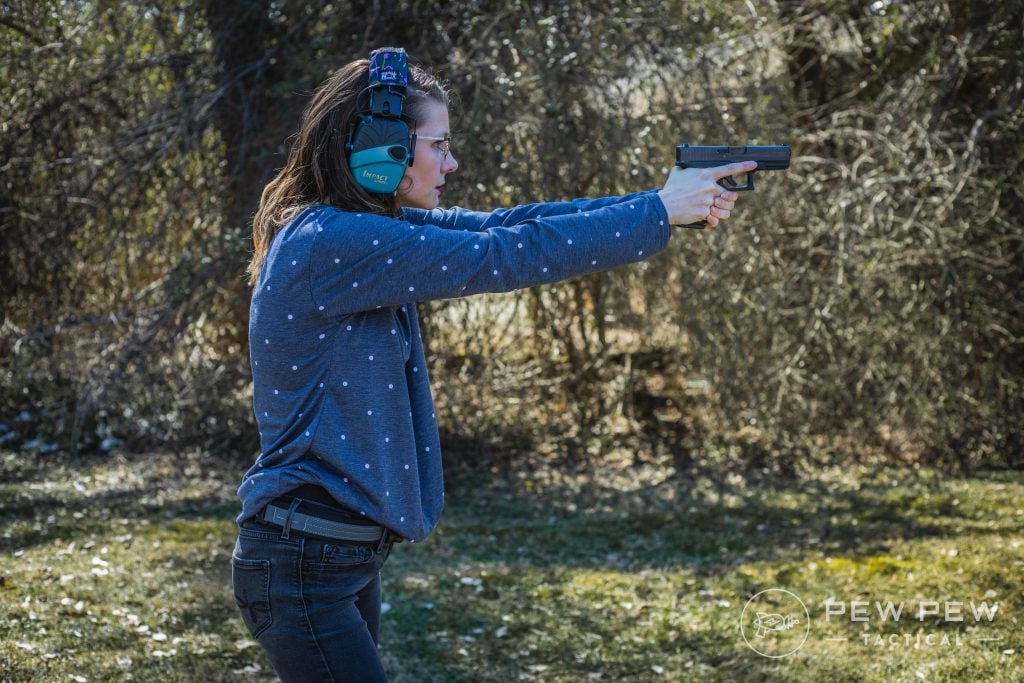 Due to their nationwide availability, Level 1 had data on a wide range of states.
After Constitutional Carry was passed in Idaho, Nicki Streb noted that the training site saw a 75% drop in classes within the first six months, with similar results in Arizona.
However, 2020 was the catalyst that offset any damage due to Constitutional Carry, with business quadrupling.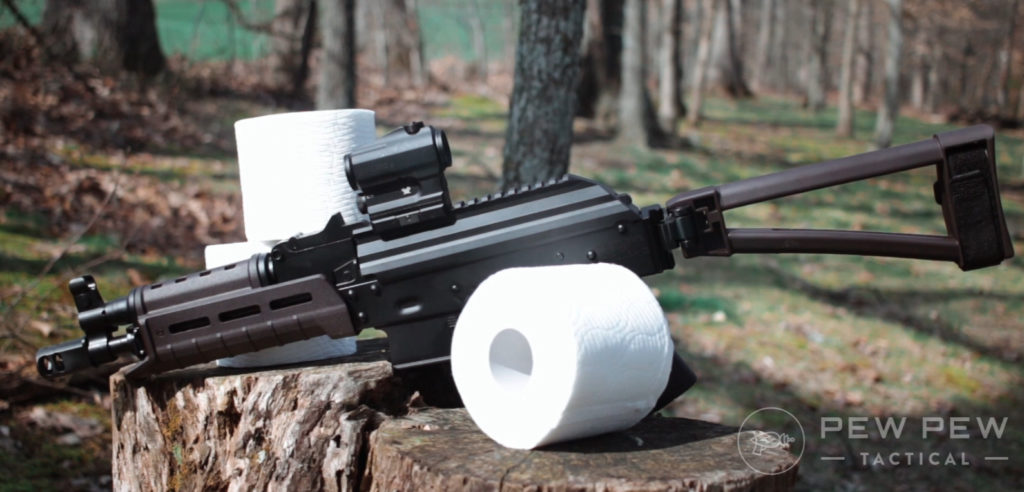 Streb said many people bought firearms and therefore want classes – even if they're not legally required to take them. In other words, people just want instruction.
This influx of customers has meant a change in Level 1's current customer base, though. Many customers are complete first-timers – as in, never held a firearm before.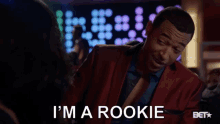 Streb said she anticipates this current boom in business to peter out, but in the meantime, they're doing everything they can to get people trained.
The Grand Canyon State: Arizona
Constitutional Carry was passed into law in Arizona in 2019, but that hasn't put a damper on Arizona Tactical Adventures' business.  
Predominantly teaching self-defense classes, Arizona Tactical Adventures Mike Simpson said that despite Constitutional Carry, he'd seen a significant increase in business.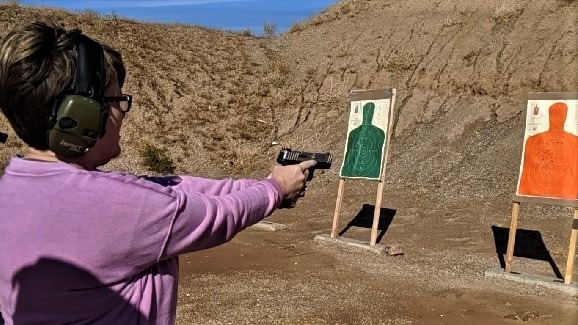 He explained that since people are now allowed to carry a firearm out and about with minimal restriction, they want to get realistic training.
The events of 2020 led to an even further increase in business for him. Booming gun sales seemingly go hand-in-hand with gun courses.
Simpson, too pointed out that his clientele had changed. Before 2020, he mainly worked with the "tactical hillbilly" crowd. Now his classes are full of doctors, businessmen, women, etc.
Conclusion
While Constitutional Carry means the public doesn't have to take a class to carry, businesses that experienced a drop haven't been hurting lately by any stretch of the imagination.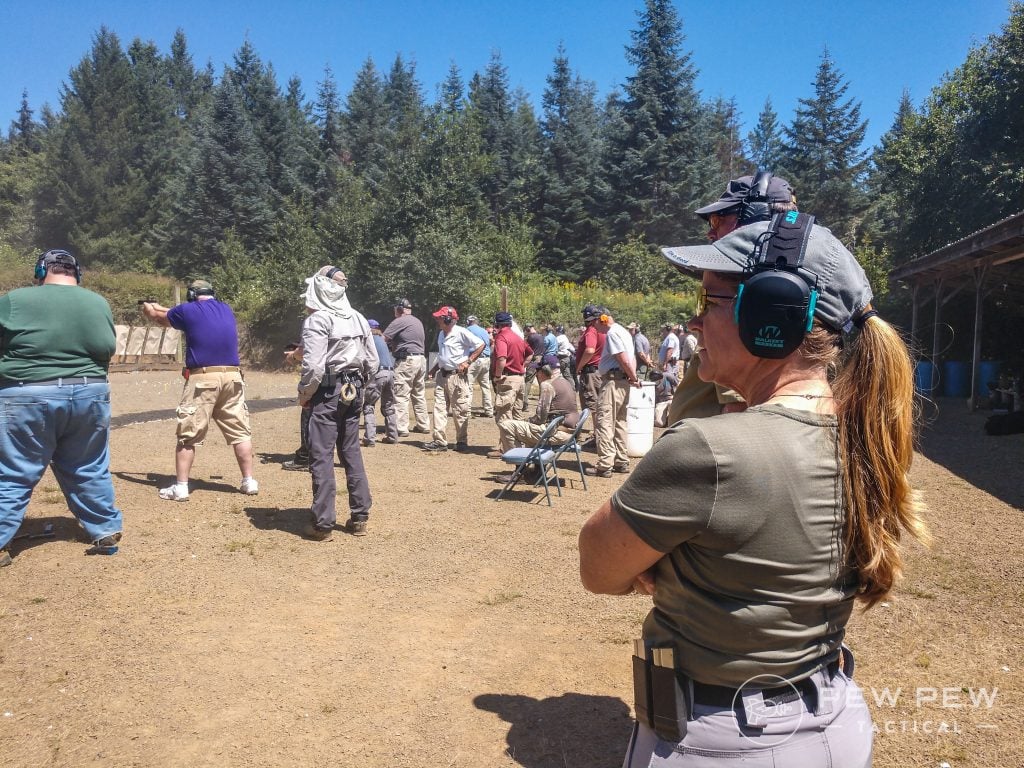 Provided businesses don't rely solely on concealed carry permit classes, Constitutional Carry won't negatively impact many gun training sites.  
What are your thoughts about Constitutional Carry? Let us know what you think below. What about online gun classes? Are those booming? Check out our peek into Online Gun Classes to find out.  
The post Constitutional Carry's Impact on CCW Classes appeared first on Pew Pew Tactical.