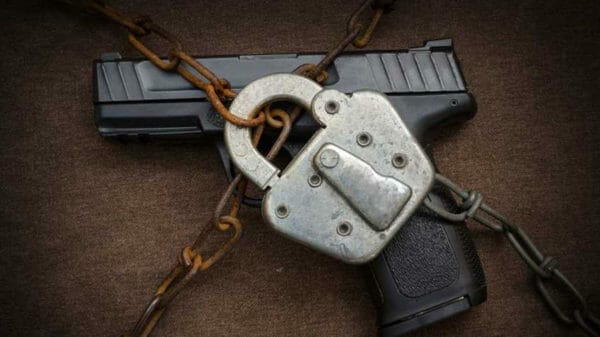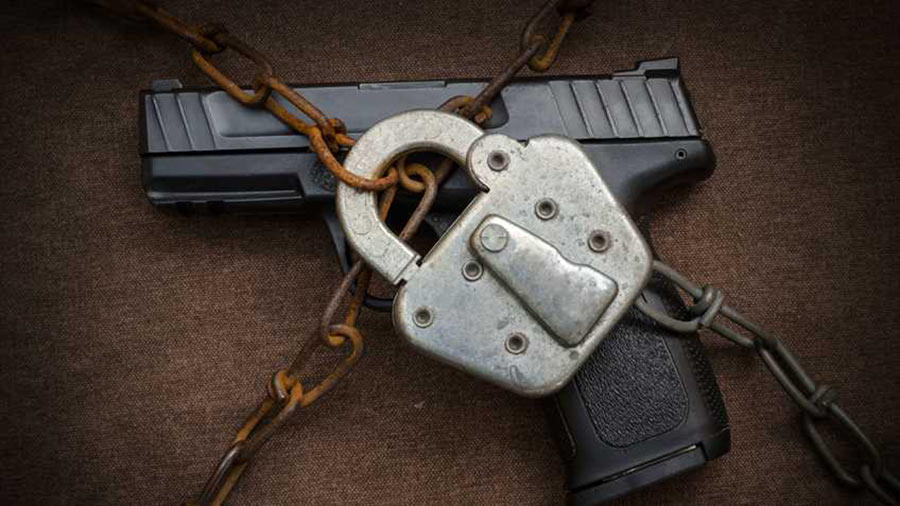 U.S.A. –-(AmmoLand.com)- The billionaire-backed Everytown for Gun Safety and its subsidiary, Moms Demand Action, are pushing hard to convince voters to elect so-called "gun sense" candidates in November, so they can continue promoting restrictive gun control measures.
This comes as NBC News is reporting an Everytown "study" analyzing FBI crime data allegedly showing "From 2019 to 2020, at least 180 cities saw a rise in gun thefts from vehicles, which now makes up the largest source of stolen guns." NBC says it obtained the data analysis and verified it.
"It's an alarming trend as shootings rise nationwide, propelled in large part by firearms obtained illegally," NBC reported, which seems to overlook an obvious problem with the kinds of gun control programs pushed by Everytown and the Moms group.
Criminals who steal guns from cars—or anywhere else—are obtaining them illegally, and no background check or waiting period requirement for law-abiding citizens is going to change this.
According to the report, this trend is showing up across the country.
"In South Carolina, gun thefts from motor vehicles climbed to more than 5,100 in 2021, from roughly 4,200 in 2019, according to the statewide data provided by the South Carolina Law Enforcement Division," NBC reported.
The Richland County, SC Sheriff's Department has posted a short video on Twitter to remind gun owners to not leave guns in cars.
Did you know a majority of the guns used to commit violent crimes in the Midlands have been stolen out of an unlocked vehicle? Help keep your community safer by making sure to properly secure your firearms. #YourCarIsNotYourHolster pic.twitter.com/7ZQiB7dlMt

— Richland County Sheriff's Dept. (@RCSD) May 1, 2022
In Virginia, Hampton Police Chief Mark Talbot told the network said gun thefts from motor vehicles climbed from 88 in 2019 to 142 by 2021. He said it is "exceedingly rare" to investigate a gun-related crime when the firearm was legally possessed.
As if to underscore this scenario, in distant Puyallup, Washington—a suburb of Tacoma—KIRO news is reporting that police are investigating an unusual carjacking in which the victim shot one of the would-be carjackers, only to find himself in trouble. The carjacking victim turned out to be a convicted felon, unable to possess a firearm legally, yet he had a gun.
In the effort to elect anti-gunners to public office at every level, the gun prohibition lobby remains oblivious to the connection between the growing violent crime problem and stolen guns. Instead, anti-gunners seem determined to erect as many barricades as possible for honest citizens to overcome in order to exercise their rights, while none of the gun control proposals, or laws that already exist, are keeping guns out of the wrong hands.
It is against this backdrop that gun prohibitionists are growing more worried as a Supreme Court ruling in the case of New York State Rifle & Pistol Association v. Bruen looms. They appear to be anticipating the ruling will strike down New York's restrictive concealed carry permitting system, which requires applicants to show "good cause" in order to exercise a constitutionally-protected fundamental right.
An email from one Evergreen State gun rights activist revealed a note from Everytown, which capitalized on the Mother's Day weekend to encourage people to donate to the organization's "Gun Safety Victory Fund." In reaction, he wrote, "In related news, SAF just got another $50," a reference to the donation he just made to the Second Amendment Foundation.
The suggestion seems clear: The more Everytown and Moms want money, the more gun rights activists should donate to their favorite Second Amendment organization.
As some activists evidently look at the Everytown money plea, there are some absurdities worth exploring.
For example, the Everytown note says, "If the Supreme Court is going to strike down our rights and protections, it will be up to our elected officials to keep us safe."
The message from "Moms" founder Shannon Watts echoes the plea: "We need to start working now to mitigate any damage that comes from the courts—and that begins by electing gun sense lawmakers up and down the ticket."
Those "elected officials" so far haven't managed to keep anyone safe, so what will change if they are re-elected?
One might suspect that the push to keep legally-carried guns out of more public places is designed to accomplish one of two things:
Discourage honest citizens from carrying firearms altogether, or
Force armed citizens to leave their defensive sidearms in vehicles, where they are likely to be stolen.
Either scenario pays off for the gun prohibition lobby, and the second option—and its potential problem—will provide more ammunition to anti-gunners to complain about gun theft and demand more restrictions.
Pay attention to gun control groups as they identify so-called "gun-sense" candidates and cast your votes accordingly.
Anytime you see a request for money from a gun control group, make a donation to a Second Amendment organization.
www.saf.org
www.ccrkba.org
www.nra.org
www.gunowners.org
---
About Dave Workman
Dave Workman is a senior editor at TheGunMag.com and Liberty Park Press, author of multiple books on the Right to Keep & Bear Arms, and formerly an NRA-certified firearms instructor.