In 1966, the American presence in Vietnam was steadily increasing.
A year earlier, 3,500 U.S. Marines landed at Da Nang to begin the American ground war. American soldiers faced the North Vietnamese Army for the first time at the Battle of La Drang.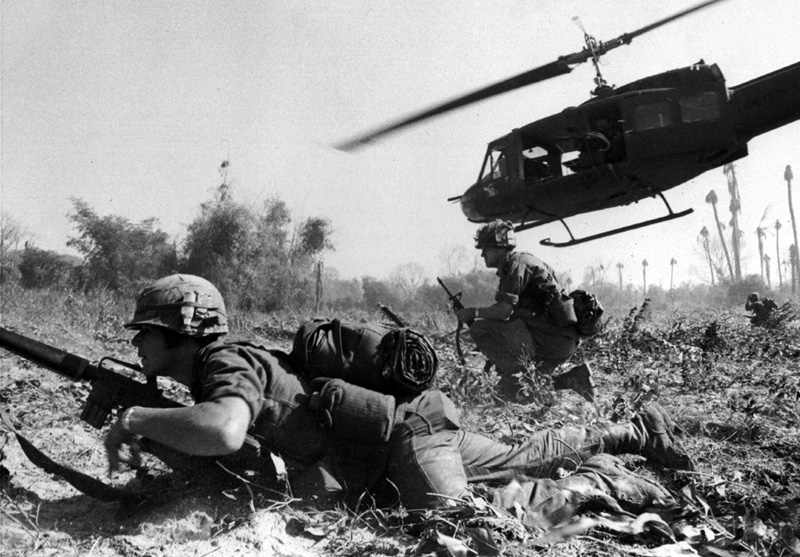 As the war heated up, the vast majority of American combat took place during search-and-destroy missions in the jungles of South Vietnam.
It was in the jungle that Marine LCpl. Richard Pittman earned his Medal of Honor.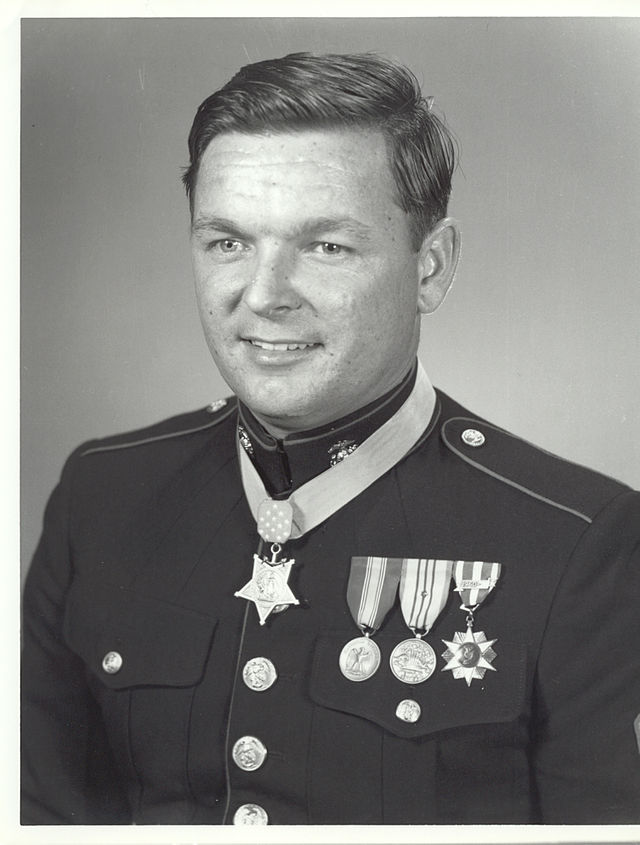 Who Was Richard Pittman?
Richard Allan Pittman was born in the small town of San Joaquin, California in 1945. 
Pittman's military career got off to a slow start, as he was turned down by both the Army and Navy for being blind in one eye. 
He was, however, accepted by the Marine Corps in September 1965. He completed his training at Camp Pendleton in February 1966.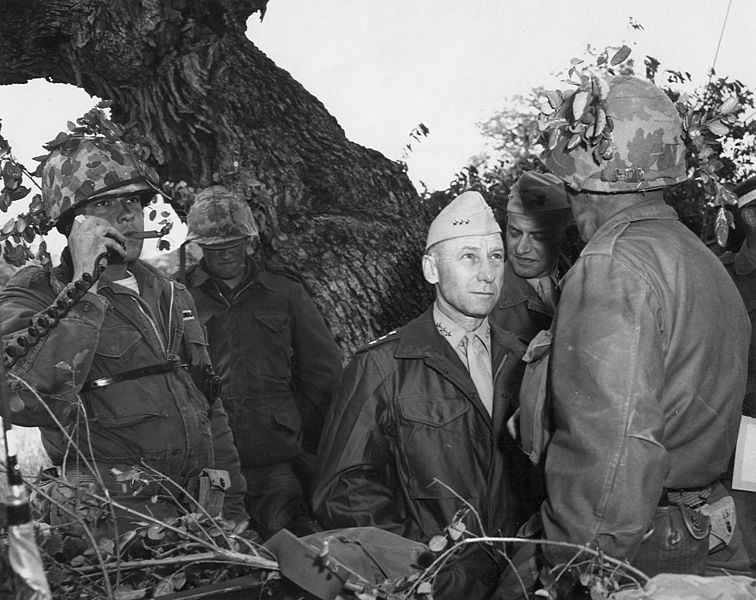 After training, Pittman was immediately shipped out to Vietnam with the 1st Marine Div. and served as a rifleman. That May, Pittman was promoted to squad leader and earned a promotion to Lance Corporal.
Things Heat Up
On July 24, 1966, LCpl. Pittman was leading his squad with the rest of Company I through the jungle with the objective of setting up a radio relay station on a nearby hill. 
There was word of a massive NVA movement heading south across the DMZ into South Vietnam. Nevertheless, Pittman's unit was not expecting a battle.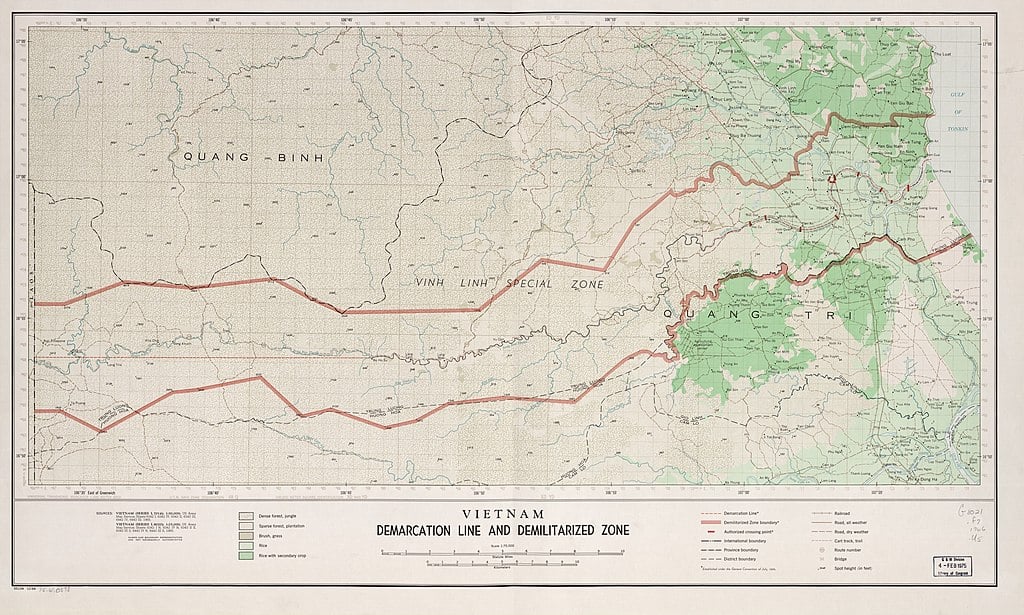 Suddenly, the company's forward elements were ambushed by North Vietnamese soldiers. Pittman's squad was at the rear of the column, away from the action of the attack. 
As the forward elements engaged the NVA ambushers, it became clear that they were outgunned. A call went out to send in more firepower.
That's when LCpl. Pittman sprang into action.
Machine Gun Fire
He traded his M16 for the squad's M60 and charged forward to support his fellow Marines. As he advanced, Pittman destroyed enemy machine-gun positions at point-blank range.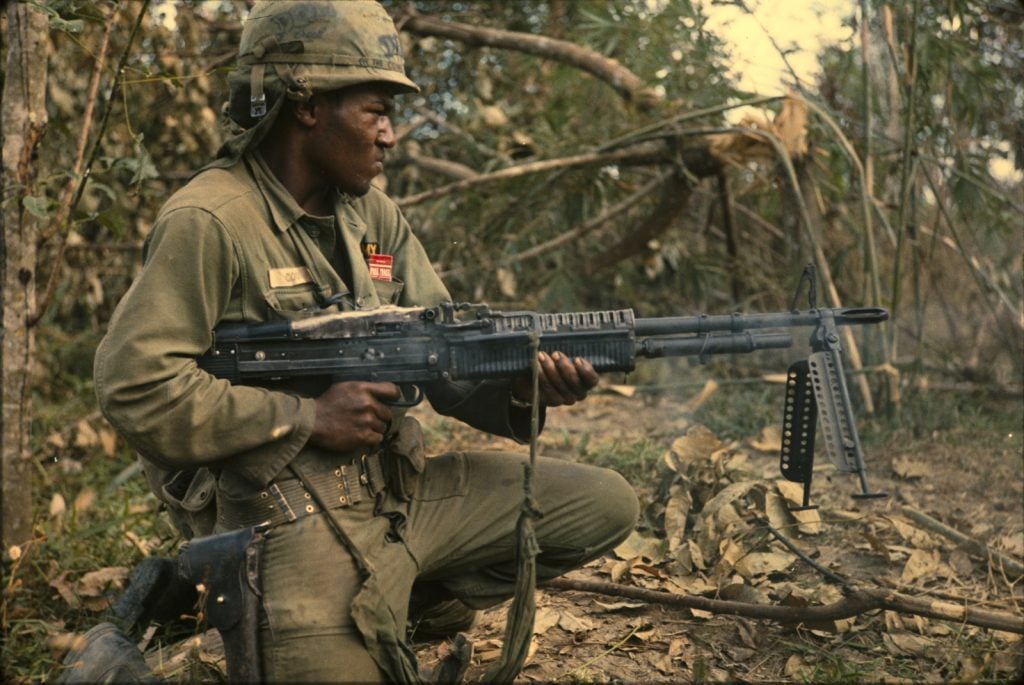 When Pittman reached what he thought was the front of his unit, he learned of more wounded Marines further ahead. So, he continued pressing forward.
Pittman dodged automatic and mortar fire as he made his way to the forward platoon.
Once he arrived, the enemy fell silent. However, the Marines knew their fight wasn't over and remained in position.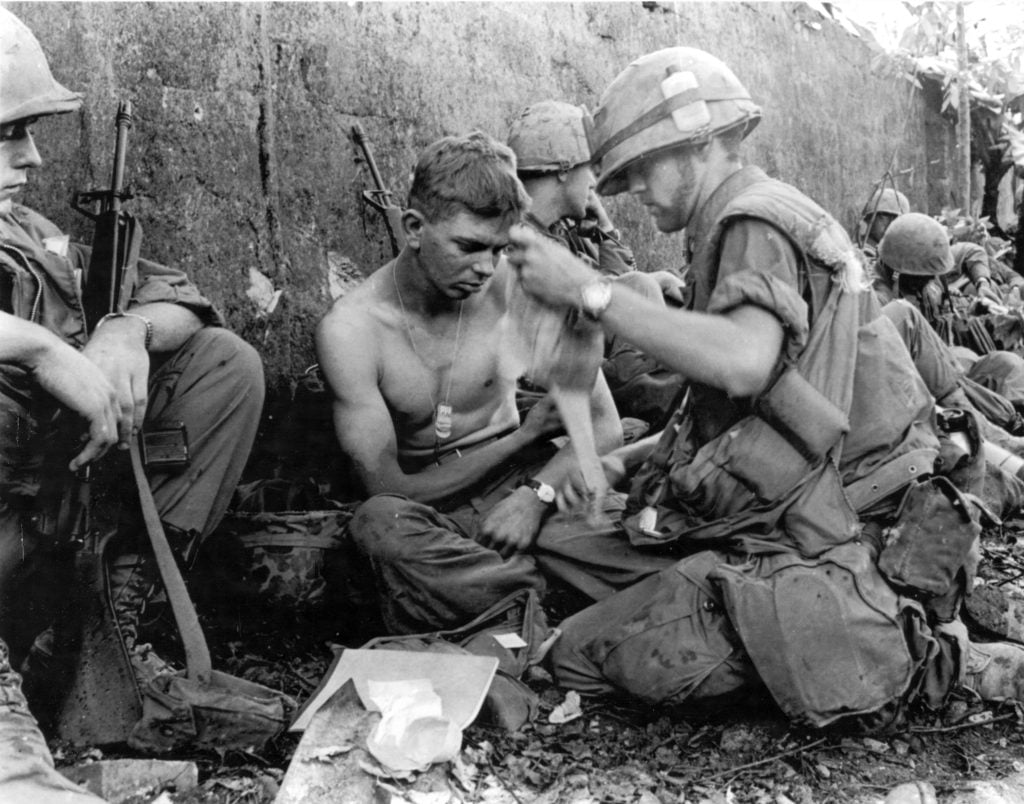 They were correct, and the enemy attacked with a charge of over 30 men. Pittman set up his M60 in the middle of the trail and raked the enemy's advance until his weapon malfunctioned. 
He continued to fight with an enemy SMG and a pistol taken from a fallen Marine. Pittman threw his final grenade at the enemy as they retreated into the jungle. 
Because of Pittman's heroism, the North Vietnamese advance was severely disrupted and many Marines returned home who otherwise would not have.
On May 14, 1968, President Lyndon Johnson presented Sgt. Pittman with the Congressional Medal of Honor for devotion to his fellow service members and live-saving actions. 
Pittman passed away on October 13, 2016.
This is a new style of article for Pew Pew Tactical, if you liked it — let us know in the comments! If you didn't enjoy it…well phooey. To catch up on previous Pictures from History, click on over to our History Category.
The post A Picture from History: Richard Pittman appeared first on Pew Pew Tactical.