In 1928, shortly after FDR became the governor of New York, his wife, Eleanor was told that she needed a bodyguard.
While appearances seemed to indicate that Eleanor was never a fan of being followed around, she agreed. Fatefully, this would lead to her lifelong friendship with the man who was trusted to protect her, Earl Miller.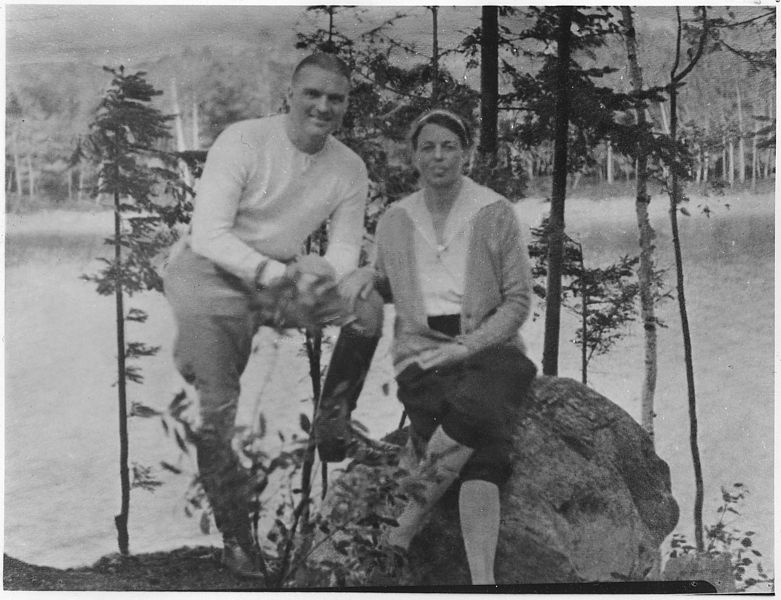 Miller was no stranger to fighting. He'd previously worked as a New York state trooper before fighting in both World War I and World War II with the U.S. Navy.
He was a middleweight boxing champion who had even served as an alternate for the United States' boxing team in the Olympics.
The man not only knew how to shoot out a quick jab but was also proficient with firearms.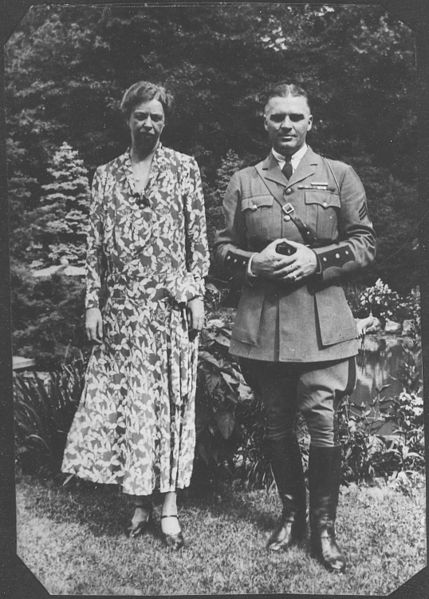 In 1933, the year FDR became president, Miller gifted Eleanor with what is widely believed to have been her first handgun. It was a .22 S&W Outdoorsman revolver. 
Engraved on the box which accompanied the revolver was, "Oct. 11 1933 / May your aims always be perfect / EARL.
Did Eleanor Roosevelt Concealed Carry?
Apparently, Eleanor applied for a pistol license that same year.
After she died, it was discovered that she held a pistol license from Dutchess County, New York in her wallet. It was permit #8043 and was granted in 1957.
On that permit, it states that Eleanor had also received a pistol permit back in 1933.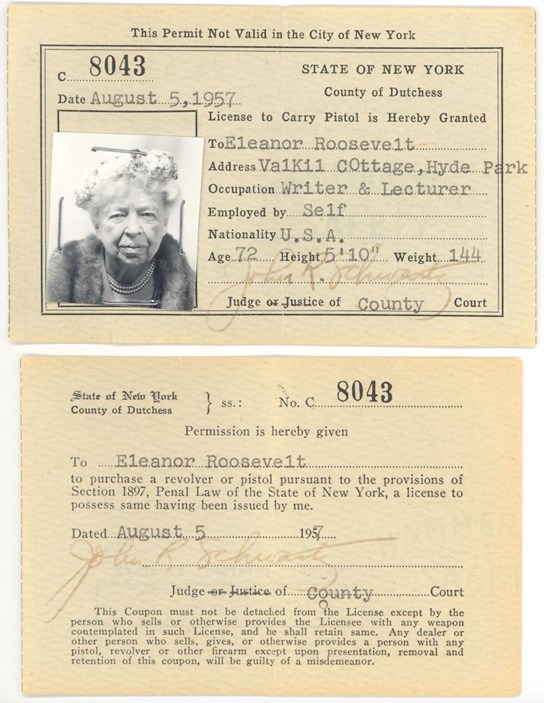 Eleanor was 49 at the time that Miller gifted her the .22.
This appears to also also be the year that Miller began teaching Eleanor how to shoot.
Eleanor was instantly drawn to target shooting, and would later say, "If the necessity arose, I do know how to use a pistol."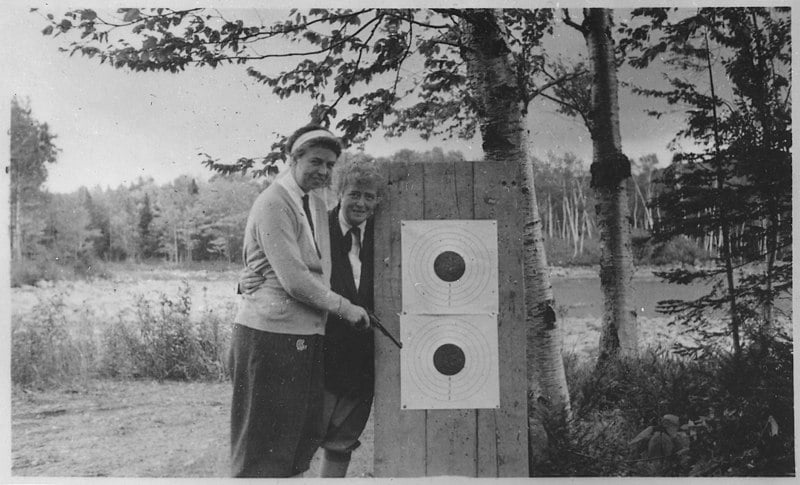 A Compromise is Reached
It was during this time that Eleanor's habit of taking long trips solo began to cause headaches for the Secret Service.
William Moran, the head of the Secret Service, begged Eleanor to take a police escort, a bodyguard, or someone as she traveled the country alone. But Eleanor consistently refused.
She liked traveling alone.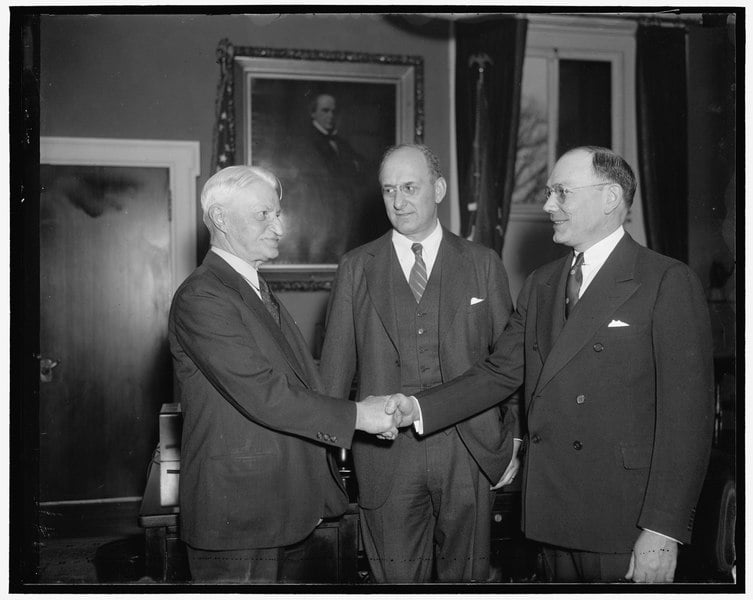 A compromise was eventually reached when Eleanor agreed to carry a pistol with her as she traveled. Moran then gave her a revolver (apparently an S&W .38 Special) and taught her how to use it. 
After her death, Eleanor's prized .22 would be sold at auction. In October 2014, a private collector purchased it for more than $50,000.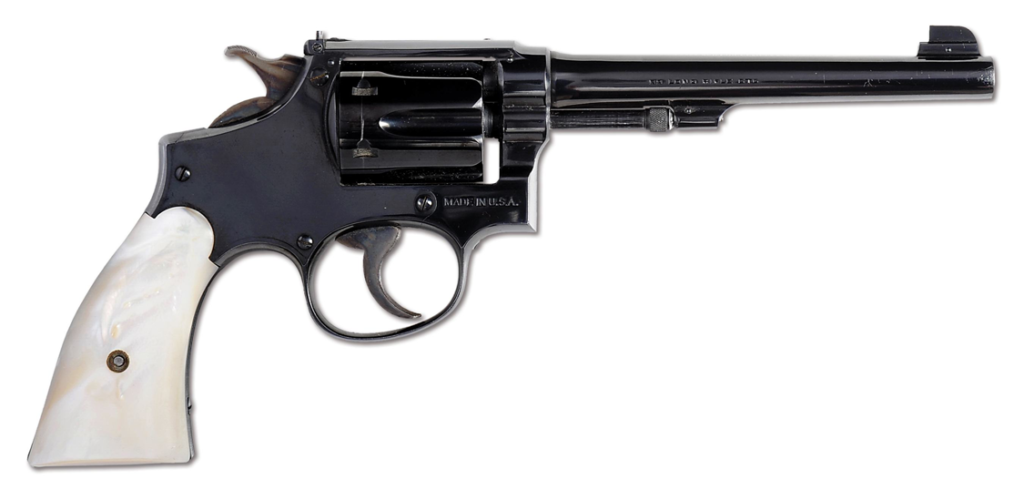 This is a new style of article for Pew Pew Tactical, if you liked it — let us know in the comments! If you didn't enjoy it…well phooey. To catch up on previous Pictures from History, click on over to our History Category.
The post A Picture from History: Eleanor Roosevelt's Pistols appeared first on Pew Pew Tactical.